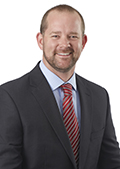 Mike Noack
Chief Operating Officer
QTI Executive and Professional Search
608.204.6273
Profile:
Michael is the Chief Operating Officer and "hands-on" leader for The QTI Group's executive, professional and technical search teams. His experience ranges widely in serving large, medium and small business clients across many industry verticals and geographies from coast to coast. He enjoys modeling creative recruitment solutions for his clients to solve complex challenges and driving excellence through our search delivery teams.
Background: Michael graduated from the University of Wisconsin-Eau Claire with a B.S. in Psychology. He has also attained his MBA from the University of Wisconsin-Whitewater and continuing Executive Education from the University of Wisconsin-Madison.
Prior to joining QTI, Michael held several human capital leadership roles in manufacturing, energy, insurance and healthcare. Most recently he lead the executive search function on several national accounts for a global recruitment process outsourcing organization. His combination of corporate-based and third-party consulting experience offers a unique vantage point for leading clients in any market or industry.
Community Involvement: Outside the office, Michael is a board member and volunteer for the Bob Lynch Boxing Foundation (BLBF). Our not-for-profit organization runs boxing programs to support the disadvantaged youth of the greater Madison area and promotes the sport of amateur boxing in Wisconsin. BLBF has also been awarded the franchise for Wisconsin Golden Gloves.
Michael spends his free time coaching many sports teams for his two sons, Jameson and Anderson. And if there is any time left, he can be found outdoors hunting, fishing and camping.
Fun Fact: Michael fought in a charity boxing match at the House of Blues in Chicago, rode a camel through the desert in Abu Dhabi, has gone on ice fishing expeditions in -50 below zero conditions, and he's currently seeking his next adventure…
Specialties:
We have a knack for matching talent with culture and culture with talent. It's something that comes with open, honest communication—a skill we've honed through years of sharing knowledge and building connections within our communities. We do this because we believe the well-being of you and everyone else is more than professional. It's personal.
Learn more about how we can help fulfill your needs.