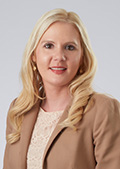 Nicole Whitbeck-Dohnal
Director Of Client Development
QTI Executive and Professional Search, TechOps
262.224.9961
Profile:
Nicole is a Business Development Executive with a focus on providing technical solutions and staff augmentation for clients in the US market. She has a strong knowledge of human capital management and talent retention.
Specialties: Human Capital Management, Client Relationship Management, Talent Acquisition, Contract Negotiation, Engineering Services, Application Management Services, IT Outsourcing, Talent Retention, Technology Deployment Services, Technology Support Services, Infrastructure Management Services, and New Business Development.
Background: Prior to starting with QTI, Nicole was an Organizational Trainer, and oversaw the training and development of recruiters and business development managers. She has over 15 years of experience in the industry that is a mix of recruiting, sales and management.
Community Involvement: Outside the office, Nicole serves on the Board of Directors for Advancing AI Wisconsin, intended to increase awareness and preparedness of Wisconsin organizations for next generation technology including artificial intelligence, machine learning, IoT and robotics. The goal of the Talent Pipeline initiative is to bring together local educational institutions, industry, and economic development to expand Wisconsin skills to accelerate development and usage of artificial intelligence.
Nicole is also an active volunteer for the Lupus Foundation, Milwaukee Chapter.
Fun Fact: Nicole is an artist (acrylic/mixed media) and has had her work featured and sold in galleries. She is also a 6 Sigma Green Belt, and takes some Python coding classes on the side for fun.
Specialties:
We have a knack for matching talent with culture and culture with talent. It's something that comes with open, honest communication—a skill we've honed through years of sharing knowledge and building connections within our communities. We do this because we believe the well-being of you and everyone else is more than professional. It's personal.
Learn more about how we can help fulfill your needs.