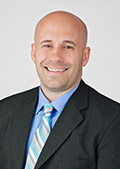 Bob Berglin
Branch Manager / Client Development Manager, Platteville
QualiTemps
608.348.8113
Profile:
Bob is a Branch Manager and Client Development Manager for The QTI Group. He works to develop partnerships with companies and organizations of all sizes to provide customized HR solutions, as well as business development for SW Wisconsin. His experience includes working with companies of all sizes and identifying the best ways for companies to grow and excel. He enjoys developing relationships with the business community and knowing that The QTI Group is seen as a trusted partner and resource.
Background: Bob is a graduate of the University of Wisconsin – Platteville with a Bachelor of Business Administration in Human Resources and Management with a minor in Political Science. He is also a graduate of the Institute for Organization Management (IOM), from the US Chamber of Commerce.
Before joining QTI, Bob worked as the Executive Director of the Dodgeville Area Chamber where he was responsible for community development, maintaining strong relationships with the private and public sector and workforce development for the county. He has also worked as the Director of Workforce Development for the Dubuque Area Chamber of Commerce. In each of these positions, Bob has worked with the public sectors as well as economic development groups to maintain a solid workforce as well as recruit and retain businesses to the area.
Community Involvement: Bob stays quite busy outside of work. He serves as the Past President of SW Wisconsin Rotary. He is an ambassador for the Platteville Regional Chamber and Lancaster Chamber of Commerce. Bob also serves on the UW-Platteville Alumni Association Board and is active as a worship leader for various churches in SW Wisconsin.
Fun Fact: In his spare time, Bob also has the pleasure of doing wedding photography.
Specialties:
We have a knack for matching talent with culture and culture with talent. It's something that comes with open, honest communication—a skill we've honed through years of sharing knowledge and building connections within our communities. We do this because we believe the well-being of you and everyone else is more than professional. It's personal.
Learn more about how we can help fulfill your needs.