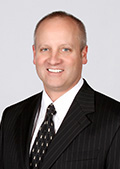 Dave Rose
Branch Manager
QTI Group - Beaver Dam Branch
920.885.7920
Profile:
Dave is a Branch Manager with over 20 years of experience in the staffing industry. His experience includes working with clients from a variety of industries delivering contract and contract-to-hire staffing solutions. He thrives on being a trusted partner to our clients and an extension of their recruiting team while helping them through a variety of staffing challenges.
Background: Dave graduated from the University of Wisconsin-Eau Claire with a Bachelor of Business Administration degree. Dave was hired as QTI's Beaver Dam Branch Manager when the office was first established in 1996.
Prior to joining QTI, Dave gained experience through positions in Sales, Customer Service and Staffing at companies in Milwaukee, Wi.
Community Involvement: Outside the office, Dave is involved with the Beaver Dam Chamber of Commerce, Dodge County SHRM and volunteers with local groups including Salvation Army's Red Kettle Campaign, and Kiwanis.
Fun Fact: Dave enjoys handyman work around his home including remodeling, troubleshooting small engines, and performing periodic maintenance on his vehicles, boat, and motorcycle.
Specialties:
We have a knack for matching talent with culture and culture with talent. It's something that comes with open, honest communication—a skill we've honed through years of sharing knowledge and building connections within our communities. We do this because we believe the well-being of you and everyone else is more than professional. It's personal.
Learn more about how we can help fulfill your needs.