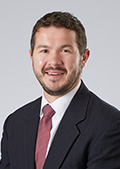 Matt Shefchik
Chief Operating Officer - Strategy & Engagement
QTI Consulting
608.204.6284
Profile:
Matt is the Chief Operating Officer of QTI's HR strategy and employee engagement practice. He consults with our clients on organizational development projects, focusing on employee engagement, talent & performance management, succession planning, and leadership assessment. He is also an expert witness related to compensation matters.
Matt enjoys helping organizations make better connections with their employees to drive both, the organization and employees, to their full potential.
Background: Matt has led QTI's compensation practice, and outsourced HR practices over his 10 plus years with the organization. He has been involved in compensation and human resources management consulting engagements for over 15 years. Specific areas of concentration are employee and executive compensation, job evaluation, succession planning, and employee engagement surveys. His experience in consulting includes technology, health care, manufacturing, not-for-profit, and banking industries.
Matt also has managed the compensation function at a large Madison-based insurer under outsourcing arrangements and is a team member of VanMell & Associates question-based planning team.
Matt graduated from University of Wisconsin-Madison School of Business with a Bachelors of Business Administration degree, double majoring in Management & Human Resources and Marketing. He is active in the Society for Human Resource Management and holds his Professional in Human Resources (PHR) certification.
Community Involvement: Matt is an advisory board member of the UW Carbone Cancer Center Emerging Leadership Board, as well as a director for the Waunakee Area Education Foundation. He also provides expertise as an advisory board member of UW Family Business Center. Matt teaches a compensation class for the UW Madison Continuing Education, and coaches his kids' basketball and baseball teams.
Fun Fact: Matt can drive a tractor, juggle, fly fish, and is still bitter about not being chosen to be Bucky Badger in college.
Specialties:
We have a knack for matching talent with culture and culture with talent. It's something that comes with open, honest communication—a skill we've honed through years of sharing knowledge and building connections within our communities. We do this because we believe the well-being of you and everyone else is more than professional. It's personal.
Learn more about how we can help fulfill your needs.