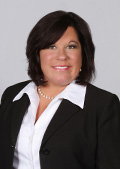 Lisa Hedberg
Client Development Manager
The QTI Group
920.885.7920
Profile:
What I do: I market QTI's full service human resource solutions by developing relationships with prospects and clients and providing support, information and guidance.
What I enjoy best about my job: I enjoy getting to know my clients, learning about their staffing and HR challenges and needs so we can become a strategic partner in helping them to succeed and grow.

Community Involvement: Rotary, President of Dodge County Toy Bank, Board Member for PAVE of Dodge County, Beaver Dam Chamber of Commerce – Taste of Wisconsin Committee, Market Manager for Heritage Village Farmer's Market

Fun Fact: I attended Travel School in Florida to be a Flight Attendant only to be told after 3 interviews that I was too short to perform the job!


Specialties:
We have a knack for matching talent with culture and culture with talent. It's something that comes with open, honest communication—a skill we've honed through years of sharing knowledge and building connections within our communities. We do this because we believe the well-being of you and everyone else is more than professional. It's personal.
Learn more about how we can help fulfill your needs.