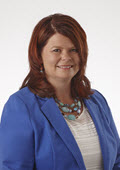 Chris Storlie
Director, HR Services
QTI Human Resources
608.204.6291
Profile:
Chris is the Director of HR Services at QTIHR, and consults with clients on a wide-range of human resource needs. Chris manages a team of HR Business Partners that collaborates with various organizations to provide all levels of human resource services. The QTI Group's HR Business Partners (HRBP) engage with clients through a PEO (Professional Employment Organization) arrangement. Through this arrangement, QTI's HRBP's provide HR assistance from on-boarding to termination, keeping risk management and compliance in check. Chris and the HR team engage with organizations to provide human resource compliance and consulting project work including workshops, HR audits, handbook review and creation, employee relation assistance, coaching and mentoring, etc.
Chris also provides internal HR support for QTI. Chris works with the Leadership Team and managers to develop and administer training/development, performance management, employee relations, continuous improvement, special projects, etc.
Background: Chris received her business degree in accounting from Marian College, and her MBA from Edgewood college.
Community Involvement: Chris is a member of the Society for Human Resource Management (SHRM), and the Great Madison Area Society for Human Resource Management (GMASHARM). She has been a member of the Corporate Relations Committee since 2006.
Fun Fact: Chris ran a half marathon a few years ago, and hopes to someday run another one!
Specialties:
We have a knack for matching talent with culture and culture with talent. It's something that comes with open, honest communication—a skill we've honed through years of sharing knowledge and building connections within our communities. We do this because we believe the well-being of you and everyone else is more than professional. It's personal.
Learn more about how we can help fulfill your needs.