Workshops & Training
Developing your employees' skills is critical to motivating and retaining your workforce.
Learn About Our Workshops
Human Resources Workshops
Our experienced HR professionals provide training on a variety of HR topics. We partner with you to ensure the process, work product, and results meet your needs and reflect your culture. Workshops are designed to enhance employee skills and understanding, focusing on management, team building, communication and legal compliance.
Motivating And Developing Your People
The path to attracting and retaining employees, improving the bottom line and, ultimately, growing your business, hinges on successfully developing your employees. Our team of HR professionals can help manage your development process by tailoring our workshop and training offerings to your business' specific needs.
What Our Clients Say
QTI's training has been effective because they took time to understand our business, goals, values and the learning style of our employees.
Nicole Vant Hoff
Direct of Human Resources, WPPI
Dairyland Electrical Industries so appreciates the expertise of The QTI Group in delivering high quality HR related training and workshops.
Ken Schuh
Operations Manager, Dairyland Electrical Industries
Related Blog Posts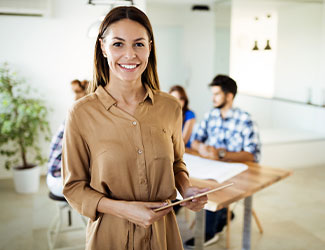 The Benefit of Doing Personality Tests in the Workplace
An assessment should be predictive, relevant, nondiscriminatory and have bottom-line impact.
Learn more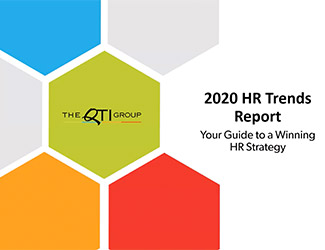 Your Guide to a Winning HR Strategy
With constant change and increasing competition, our experts know today's market is in a state of flux.
Watch the video