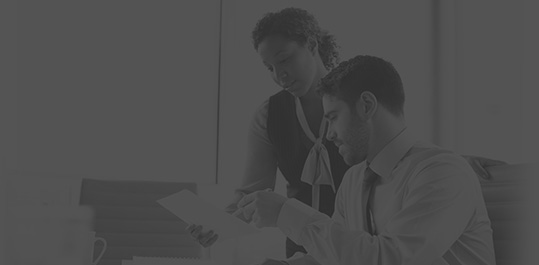 Employee Engagement
It is easy for HR professionals to highlight the benefits of strong employee engagement; better customer service, more productive employees, better bottom line. But how do you operationalize what can be the squishy, soft, happy-go-lucky idea of employee engagement? How can you create feedback, accountability, action, improvement, and habits to create hard outcomes in your engagement programs? Partnering with QTI Engagement Services is the first step in a successful employee engagement project.
QTI's survey philosophy combines research with practical client experiences. We believe the employee, manager, and the organization are all influencers of employee engagement. Our model focuses on identifying the leverage point of employee engagement in order to more effectively impact change.
QTI Engagement Survey Process Delivers:
A technical solution for employee engagement with QTI ENGAGE.
A neutral, confidential, third-party survey administrator.
A proprietary survey based on academic research with real-world application.
Effective and easy-to-use survey experience.
Survey insights including QTI's understanding and perspective of Wisconsin-based businesses and values.
Action planning that drives results and initiatives.
QTI Engage
QTI's employee engagement technology platform provides organizations with the opportunity to customize surveys, share insights, communicate results, action plan and create pulse surveys. It engages employees, managers, leaders and HR.
Provide easier feedback and communications;
Share business intelligence of real-time employee perceptions;
Create accountability and ownership in cultural improvement;
Align action plans to organizational goals and create visibility;
Deliver a mobile enabled survey experience to meet the needs of your employees; and
Expedite insights and action planning for your organization.
Take a tour of QTI Engage or contact us to learn more about QTI's Employee Engagement services.