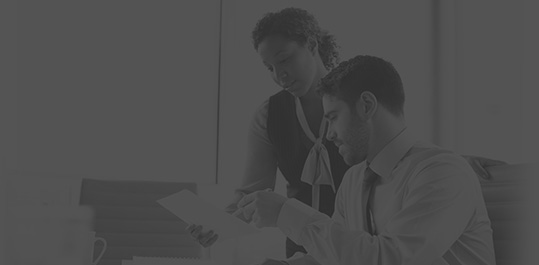 PEO & Integrated HR
We understand businesses have varying levels of needs, which is why we offer three tiers of support, ranging from HR services that can be executed on a project or ongoing basis to a PEO partnership where we provide HR, payroll and benefits services to your organization. Regardless of the level of involvement you're looking for, the bottom line is that we'll help you address or avoid HR challenges so that you can concentrate on the growth of your organization.
Choosing Your Ideal Solution
We're fully committed to helping you determine the path that best suits your organization and needs. Here's a little more about how we can put our integrated solutions to work for you:
We can help you with the underpinnings of a powerful HR department, whether it's project based or ongoing. Expertise includes general HR consulting, employee handbook creation and revision, policies and forms review, and employee relations advice.
If you need additional support, we administer our full suite of HR and payroll services and the benefits plans you already have in place.
We provide our full suite of HR and payroll services, including administration of a comprehensive benefits package that we select and sponsor. Under the FHRP, our Professional Employer Organization (PEO) partnership, we co-employ the employees of your organization. You continue to function as the operational employer while we serve as the administrative employer.
There are a lot of sensitive and time-consuming aspects to managing HR, and we are here to help take care of the details for you. Contact QTI for more information on how we can become the integrated partner you need.
Review our HR checklist to see if your organization is HR Ready.
HRA
HRP
FHRP
HR Administration

HR Policies and Forms
Job Description Review and Exemption Testing
Compliance with Federal, State and Local Employment Laws
Employee Relations Situations
Investigation
Employee Handbook

Payroll Administration

Live Checks/Direct Deposit
Bonus/Commission Runs
State & Federal Tax Fillings
Issue W-2's
Manage UI Rate and Risk
Respond to Unemployment Inquiries, Employment & Wage Verifications

Client Benefits, Worker's Compensation, and Unemployment Insurance Administered by QTI HR
Benefits, Worker's Compensation, and Unemployment Insurance Sponsored and Administered by QTI HR