Advocacy Marketing Specialist
| | |
| --- | --- |
| | Washington, DC |
| | Direct Hire - Full Time |
| | First Shift |
| | bh_3149 |
| | |
| --- | --- |
| | Competitive |
| | Marketing |
| | 4/24/2019 |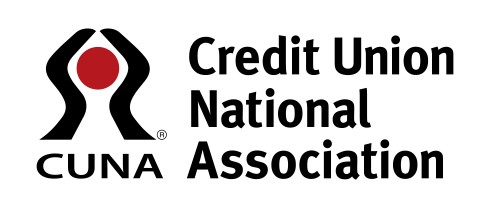 Credit Union National Association is recruiting for an Advocacy Marketing Specialist via QTI Executive & Professional Search.
Credit Union National Association is seeking an Advocacy Marketing Specialist to enhance the advocacy efforts for the most influential trade association in DC. The Advocacy Marketing Specialist will play an integral part in the development and execution of effective marketing and communication strategies, assist with project development & analyze the effectiveness of each project, and work with cross-functional teams to execute multi-channel campaigns.
Responsibilities:
Identify marketing communication needs, objectives, and target audiences in collaboration with advocacy leaders and communications managers.
Coordinate and implement communications, marketing, and promotional plans for policymakers, league, credit union and member customers that will support established strategic goals.
Coordinate and implement design, production, and distribution of print materials; including planning one's own workload to achieve and ensure the project is completed on time and within budget.
Provide direction on projects, ensure quality and accuracy of marketing activities with outside ad agencies and vendors.
Develop, implement and use effectiveness measures and analysis to capture and record results from each marketing initiative.
Analyze projects and recommend promotional solutions to product managers for communication projects that are standalone (not part of a larger, strategic campaign.)
Develop, implement, and monitor marketing quality control procedures and standards used in the creation and distribution of CUNA's marketing initiatives.
Identify targets and create lists for direct mail, social and emails campaigns
Qualifications:
Bachelor's Degree in Marketing, Communications, Business, Public Relations or a related field is required.
Minimum of 1-3 years' experience in related role such as corporate B2B marketing department or advertising agency. Experience working in a trade association or financial services is highly preferred.
Specific experience or training in project management would be considered advantageous.
Ability to handle multiple projects in a fast paced and tight timeline driven department required.
Understanding of budget, financial concepts and project management helpful.
Internal job grade: 8
We have a knack for matching talent with culture and culture with talent. It's something that comes with open, honest communication—a skill we've honed through years of sharing knowledge and building connections within our communities. We do this because we believe the well-being of you and everyone else is more than professional. It's personal.
Learn more about how we can help fulfill your needs.