Brand Manager
Washington, DC

Direct Hire - Full Time

First Shift

bh_3419

Competitive

Other

1/22/2020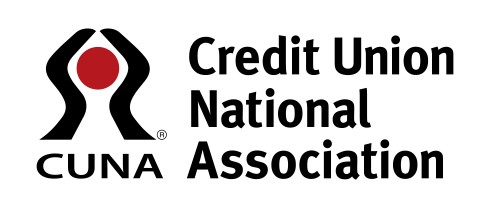 Credit Union National Association is recruiting for a Brand Manager via QTI Executive & Professional Search.
Credit Union National Association is excited to announce an opening for a Brand Manager. The Brand Manager will act as the Awareness Marketing 'Organizer' who builds and executes the marketing and communications plan in alignment with strategy and objectives. They will also serve as the content creator, creating compelling content that is used to tell the Credit Union Awareness story which educates and motivates credit unions to participate, engage and contribute. A successful candidate will be enthusiastic, a creative thinker, and bring innovation and a positive attitude!
Responsibilities:
Responsible for managing and enhancing the brand and reputation of Credit Union Awareness in the B2B credit union marketplace.
Develops, coordinates and manages all B2B marketing & communications functions within the Credit Union Awareness organization that aligns with the overall brand strategy, using both internal and external resources.
Collaborate with other departments or technical staff to ensure that the correct brand image and values are being promoted.
Collaborate to establish and manage a master marketing and communications calendar with the objective of keeping the team and internal/external stakeholders proactively engaged.
Manage Credit Union Awareness marketing and communications materials, including the development and maintenance of all presentations, brochures, website content and promotional materials.
Represent Credit Union Awareness as the marketing point of contact with CUNA's marketing and digital team.
Collect, measure and report results for all marketing and communications efforts, making recommendations for updates/changes to increase effectiveness as appropriate.
Qualifications:
Bachelor's Degree in Marketing, Communications or a related field required (or equivalent experience in lieu of degree)
Demonstrated success as a marketing generalist professional, with focus on content creation, marketing & communications traffic management, and overall, likely attained with at least four (4) to five (5) years related experience in brand management, marketing, or communications.
Collaborative relationship builder with proven success establishing and fostering strong, collaborative relationships with a diverse set of partners, stakeholders, and other constituents.
Possesses excellent interpersonal skills and the proven ability to influence at multiple levels of the organization
Broad-thinking problem-solver who engages proactively and takes initiative.
Passionate about marketing & communications, with a finger on the pulse of branding, storytelling, and 'cutting through the clutter' to increase engagement
A process-minded planner who can juggle deadlines, logistics, and operational plans for multi-dimensional deliveries through the entire fundraising funnel with ease.
Creative and in tune to operations and process, while proactively identifying areas for improvement, and develops systems and processes that address issues holistically.
Internal job grade: 9