Awareness Fundraising Program Specialist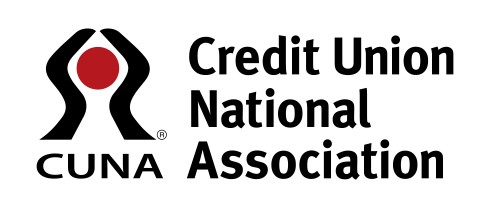 Credit Union National Association is recruiting for an Awareness Fundraising Program Specialist via QTI Executive & Professional Search.
Credit Union National Association is excited to announce an opening for an Awareness Fundraising Program Specialist. The Awareness Fundraising Program Specialist is a key member of the Awareness fundraising team, the overall goal of which is to cultivate and steward credit union contributors and system partners. This role will act as primary support to the Vice President, Awareness with broad responsibilities to develop and implement initiatives and strategies that support the fundraising effort and help maximize credit union contributor and system partner benefits. The individual in this role has key frontline responsibility for coordinating logistics of the fundraising process, initial credit union onboarding to the Awareness program, and supporting efforts to work with Leagues in support of the Awareness initiatives.
This opportunity is open to both in-office or remote work; geographic location is flexible.
Responsibilities:
Build strong relationships among credit union contributors, League contacts, and other system partners by executing written and verbal communications with credit unions in support of the fundraising process and managing the coordination with Leagues.
Build and leverage relationships to communicate the credit union's journey through Awareness back to the League.
Maintain a calendar of key League events and ensure appropriate representation on behalf of the Awareness initiative, will track progress with Leagues, all while serving as the point of contact for calls, emails, and other messages as they arise.
Contribute to contributor satisfaction by ensuring that our credit union contributors maximize their benefits.
Coordinate agreements with credit unions and internal resources, serving as the liaison between the digital asset management provider and the credit union marketing executive, and providing executive-level updates on campaign metrics directly to the credit union leaders and marketing teams.
Support the overall data needs of the fundraising team, providing technical and administrative support to fundraising for the Awareness Initiatives.
Ensure that fundraising and marketing activities are integrated by working directly and closely with the marketing team.
Produce weekly and monthly progress reports.
Qualifications:
Bachelor's Degree in Business, Marketing, Non-Profit Management, or related field or equivalent experience strongly desired
Proven success in a fundraising, sales, or other business development program management capacity, likely attained with at least three (3) years related experience. Prior experience that has led to a strong working knowledge of the credit union movement is highly desired; exposure to a media or marketing environment or program is a plus.
Strong communicator (written and verbal). Candidate must be comfortable and confidant in communicating the vision of a large, national campaign
Ability to balance and prioritize multiple projects at once. While some tasks may have specific deadlines, other pressing needs may arise that require immediate attention. The candidate should be comfortable prioritizing these tasks on their own.
Knowledge of Excel, Outlook, and an ability to learn new systems. While tracking fundraising process, this individual will be using management software to communicate with the rest of the company. The candidate should feel comfortable learning new systems.
Internal job grade: 9/9m
We have a knack for matching talent with culture and culture with talent. It's something that comes with open, honest communication—a skill we've honed through years of sharing knowledge and building connections within our communities. We do this because we believe the well-being of you and everyone else is more than professional. It's personal.
Learn more about how we can help fulfill your needs.