Business Development Manager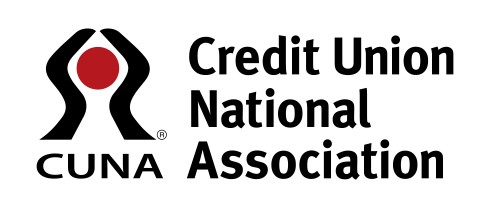 Credit Union National Association is recruiting for a Business Development Manager via
QTI Executive & Professional Search.
Credit Union National Association is excited to announce an opening for a Business Development Manager to lead the sales efforts for their compliance efforts. This role will work closely with marketing and technology to sell various levels of compliance to Credit Unions.
Responsibilities:
Responsible for ensuring the continued sales growth of CUNA's CPD products/services through research, development, implementation, evaluation, and monitoring of best practices to meet critical credit union needs. Work with leagues, councils, industry experts, and credit unions using or not currently using CUNA products and programs to determine needs. Work with CUNA team members to develop and hone the sales process.

Manage credit union implementation of key CUNA programs. Assist key credit union clients with rollout and implementation. Assist CPD Managers and Directors in positioning and selling the implementation approach, architecture, and services to potential clients.

Provide consultative coaching to clients. Provide additional guidance through assessment tools including needs analysis, pre-call planning, feedback delivery, and developmental recommendations to ensure proper implementation of CUNA programs.

As part of the team, assist with and contribute to the strategic planning process for the department. This includes on-going market research for new projects, schools, council products and related materials. This also includes serving as the CUNA liaison to industry related and profession related groups, companies, organizations, leagues, etc., as assigned.

Responsible for preparing a budget/business plan for designated CUNA products within assigned territory. Ensure that assigned products adequately support the needs of CPD and CUNA. Responsible for ensuring that attendance, financial and educational goals are met. Make changes to programs and sales process to meet or exceed overall budgets.

Other Duties as assigned.
Qualifications:
Bachelor's degree in education or Business.

3-5 years of business-to-business sales experience, including at least two years in sales management or sales operations.

Financial services industry experience preferred.

Ability to travel a minimum of 20 days annually.

Must work well with many kinds of people, CUNA Staff, league and credit union staff, business leaders, consultants, business partners

Must have excellent relationship building skills.

Must have experience with consultative management practices.

Must have excellent public speaking, writing, communication and leadership skills.

Must show demonstrated proficiency in group facilitation and coaching skills.

Must have excellent word processing and spreadsheet skills.

Additional skills include project management, creativity, decision making, initiative, innovation, leadership, strategic thinking, organization, windows, multi-media software and equipment.
Internal job grade 10m
We have a knack for matching talent with culture and culture with talent. It's something that comes with open, honest communication—a skill we've honed through years of sharing knowledge and building connections within our communities. We do this because we believe the well-being of you and everyone else is more than professional. It's personal.
Learn more about how we can help fulfill your needs.