Business Development Representative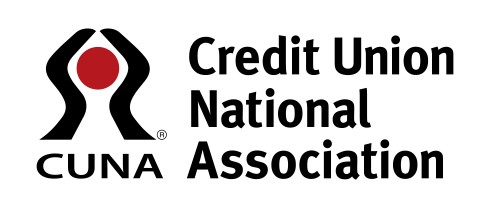 Credit Union National Association is recruiting for a Business Development Representative in partnership with QTI Executive & Professional Search.
Credit Union National Association is excited to announce an opening for a Business Development Representative. The Business Development Rep. will focus on building and maintaining relationships with leagues, councils, industry experts, and credit unions nationwide and working with them to provide new courses and trainings through CUNA programs. The ideal candidate will have excellent interpersonal skills, is comfortable & articulate in phone conversations, and has a passion for building long-term relationships with clients.
Responsibilities:
Identify, prospect, and contact leads primarily via phone and email with emphasis on growth of new clients for CUNA products and programs. Work with leagues, councils, industry experts, and credit unions using or not currently using CUNA products and programs to determine needs.

Maintain regularly scheduled touch points with current clients with emphasis on renewals as well as assessing product satisfaction.

Use appropriate technology for the sales process, including but not limited to tracking all contacts in the contact management system; developing and maintaining appropriate documentation and tools for prospecting as well as throughout the sales process; utilizing web-based tools available to provide product demonstrations and trouble-shooting.

Develop strong working relationships with key internal subject matter experts. Develop a strong working knowledge of revenue-generating products and services.

Represent CUNA at State League and national events to ensure the continued growth and exposure of products and services. This may include presentations at schools/institutes, web-based training, audios, user's workshops, league annual meetings, and trade shows as warranted. Determine and maintain sales and service-related competencies.

Responsible for ensuring that financial goals are met. Recommend changes to programs and sales process to meet or exceed overall budgets.
Qualifications:
Bachelor's degree in Education or Business preferred.

3-5 years of business-to-business sales or customer service experience preferred. Ideal candidate will have experience in account management, direct sales, presentations, and a proven record of closing; preferred experience with learning management systems, trade shows, credit union system, and HR & training.

Must have excellent relationship building skills with a strong focus on needs-based sales practices.

Must have a strong phone presence and be able to articulate concepts and ideas via remote channels

Must be able to travel a minimum of 10 days per year
To apply, please email your resume & cover letter to: Attn. to: Grace Garcia at Grace.Garcia@qtigroup.com
Internal job grade: N188
We have a knack for matching talent with culture and culture with talent. It's something that comes with open, honest communication—a skill we've honed through years of sharing knowledge and building connections within our communities. We do this because we believe the well-being of you and everyone else is more than professional. It's personal.
Learn more about how we can help fulfill your needs.