Chief Credit Union Awareness Officer
| | |
| --- | --- |
| | Madison, WI or Washington, DC |
| | Direct Hire - Full Time |
| | First Shift |
| | bh_3044 |
| | |
| --- | --- |
| | Competitive |
| | Other |
| | 2/6/2019 |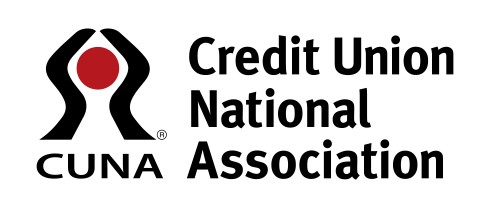 Credit Union National Association (CUNA) is excited to announce an opening for our Chief Credit Union Awareness Officer. We are seeking an inspiring and entrepreneurial leader who will work across the credit union movement to drive the success of the awareness campaign, sharing the compelling story about credit unions and the unique opportunities and benefits they offer.
Awareness Campaign Overview: CUNA's dedication to providing value to all our member credit unions by way of fierce, bold advocacy and value-added services remains strong and unwavering. In furthering our dedication and commitment to the credit union movement, CUNA has expanded scope to focus on the long-term health of the credit union category within financial services. We are embarking on leading a consumer-level awareness campaign to drive credit union membership. This important investment, in close collaboration with our member credit unions and state associations, will focus on understanding the consumer perceptions of credit unions and creating the compelling positioning and communication of credit unions as their best financial partner. The immediate impact of this investment will drive awareness and consideration of credit unions that ultimately results in sustainable membership growth and market share increases across credit unions.
This position can be located in Madison, Wisconsin, or Washington, D.C
Responsibilities:
The ideal candidate will have a proven track record of leading national level and local level campaigns to drive awareness, consideration, and trial. S/he will have created, launched, and executed awareness/trial campaigns resulting in driving growth and share for brands or categories. Through strong collaboration efforts, the individual in this role will deliver on outlined goals, ROI and results in participation and investment by credit unions and system entities. This individual will guide the planning, development, fundraising, execution, and measurement of the campaign's integrated marketing and communication strategy.
The Chief Credit Union Awareness Officer is an inspiring and driven leader, bringing together both b2c and b2b teams to create plans and deliver on stated goals. At the same time, has an analytical disposition, collecting research and data to drive decisions and articulate success metrics, and use the insights gained through a developed 'test and learn' approach.
Qualifications:
The successful candidate will have a bachelor's degree in Marketing, Communications, or Sales; master's degree or MBA is strongly preferred.
Prior experience in integrated marketing that includes but not limited to, consumer research, digital, social media, direct marketing, PR/earned media, communications, media and/or advertising at a national level and a local market level. Demonstrated success as a proven leader of collaborative initiatives with proven results of enhancing key brand health metrics such as awareness, familiarity, and consideration.
Dynamic and creative leader who is known for inspiring, developing and leading both direct and indirect teams, bringing the team together to generate – and work toward – a common vision. Likely achieved through at least fifteen (15) years relevant experience, ten (10) of those at an executive /senior leadership level demonstrating excellent judgement, analytical skills and a record of creative problem solving. Experience reporting to, and leading, executive-level committees and/or boards as well as working with donors, related trade associations, and a member base is essential, as is demonstrated success balancing campaign initiatives, fundraising, marketing and committee/board management.
Experience in the credit union industry and working within a three-tiered business model is desired.
CUNA offers a generous salary and excellent benefit package.
We have a knack for matching talent with culture and culture with talent. It's something that comes with open, honest communication—a skill we've honed through years of sharing knowledge and building connections within our communities. We do this because we believe the well-being of you and everyone else is more than professional. It's personal.
Learn more about how we can help fulfill your needs.