Chief Engagement Officer
| | |
| --- | --- |
| | Madison, WI or Washington D.C., DC |
| | Direct Hire - Full Time |
| | First Shift |
| | bh_2957 |
| | |
| --- | --- |
| | Competitive |
| | Non-Profit |
| | 11/15/2018 |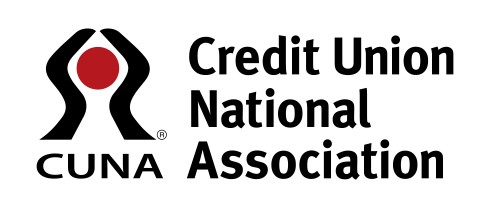 Credit Union National Association is recruiting for a Chief Engagement Officer in partnership with QTI Executive & Professional Search.
Credit Union National Association (CUNA) is excited to announce an opening for our Chief Engagement Officer. CUNA is the most influential financial services trade association – and the only national association that advocates on behalf of all America's credit unions. This is an opportunity for a strategic and dynamic leader to work with CUNA's teams to build deep, high-impact relationships across the credit union movement – working to fulfill CUNA's purpose of being the Champion of the credit union movement. The Chief Engagement Officer contributes to this – and to our core values of being Authentic, Accountable, Collaborative, and Passionate – adding to the already forward-thinking teams and leaders at CUNA.
This position can be located in Madison, Wisconsin, or Washington, D.C
Responsibilities:
Leads a team of shared services in the organization that works to fulfill the needs of our members through a variety of go-to-market and engagement initiatives, ensuring that the CUNA brand and persona is successfully positioned across all stakeholder groups and channels.

Provides oversight of go-to-market shared services that include membership, sales and business development, marketing, strategic communications, and member services.

Serves as a leader on CUNA's President's Strategy Team, making contributions that shape CUNA's long-term strategies and goals.

Act as an influential, strategic thought leader who has responsibility for aligning engagement strategies to the CUNA Strategic Plan.

Build meaningful relationships throughout the movement that positively impacts member loyalty, gaining a deep understanding of the voice of the customer to ensure programs and initiatives meet the current – and future – needs of credit union members.
Qualifications:
The successful candidate will have a bachelor's degree in Business Administration, Strategy, Marketing; master's degree in a related field is strongly preferred.

Prior experience that demonstrates success as a proven leader driving strategy and growth; likely achieved through at least seven (7) years' experience in an executive level role in the credit union movement.
CONTACT
Chris Luetkens, QTI Group Professional & Executive Search
Christine.Luetkens@qtigroup.com / (608) 230-8080
We have a knack for matching talent with culture and culture with talent. It's something that comes with open, honest communication—a skill we've honed through years of sharing knowledge and building connections within our communities. We do this because we believe the well-being of you and everyone else is more than professional. It's personal.
Learn more about how we can help fulfill your needs.