Controller
Madison, WI or Washington D.C., DC

Direct Hire - Full Time

First Shift

bh_3485

Competitive

Finance

3/27/2020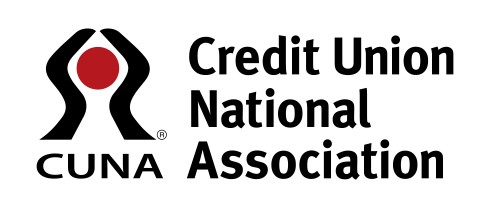 Credit Union National Association is recruiting for a Controller via QTI Executive & Professional Search.
Credit Union National Association is excited to announce an opening for a Controller. This is an integral role reporting to the CFO and overseeing a team of accounting and finance professionals. This role is accountable for the Financial Reporting and Analysis for CUNA and related entities, leading audit management as well as providing strategic support to the CFO and Finance team. This role can be located in Madison, WI or Washington, D.C.
Responsibilities:
Financial Reporting & Analysis-Overall accountability for Financial Reporting and Analysis for the organization. This includes the preparation of financial statements for CUNA and related entities, the preparation of management and board financial statements/executive summaries, review and approval of business unit narratives and analysis completed by strategic finance team, and the related monitoring of performance against benchmarks. Review and approve month-end close activity and provide oversight of accounting operations team.

Compliance & Internal Controls-Accountable for the compliance and internal controls adherence across the entirety of finance and accounting operations. Establishes controls and best practices – reviewing annually – ensuring that finance policies and procedures are kept up to date. Leads audit management and the coordination of all audit activities, including ensuring new audit standard implementation & accountability. Ensure timely and accurate tax filings. Serves as the Finance lead with regard to accounting and control implications in contracts.

Strategic finance support to CFO and the enterprise-Key finance leadership support to the CFO and the enterprise, doing so through preparation of finance and audit committee materials and researching technical accounting matters with and for the CFO as required throughout the year. Assists in monitoring and evaluating our Treasury functions (cash & investment portfolios). Further engages in enterprise risk management support and sets strategic direction for the enterprise's approach to the annual budgeting process.

Strategic consultant to Finance Department-Drives strategic leadership of enterprise approach to budgeting process and enterprise application of industry best practices (and guides finance team as required).Provides strategic guidance and consultation regarding critical initiatives set forth in CUNA's strategic plan.

Financial Systems oversight-In collaboration with enterprise operations, this role is responsible for oversight of the work performed by third party vendors and Finance staff with regard to the function and integration of financial systems and their impact on the enterprise.
Qualifications:
Bachelor's Degree in Accounting, Finance, or a related field is required
CPA Active and in Good Standing
Prior experience as an accountant or auditor (manager-level likely attained) that features a demonstrated familiarity with non-profit accounting practices
3 years' experience as an effective leader and coach of a team of accounting & finance operational professionals
Travel is 10% for Madison and 30% if D.C. based
GAAP accounting expert; Non-Profit Accounting including understanding of intercompany eliminations, multiple entity accounting, payroll (and accounting for salary & benefits), commission-based compensation, non-profit specific tax and financial reporting, accounting for temporarily restricted net assets, accounting for and remaining compliant with Sales and Use Tax. Deep knowledge of financial reporting, developing financial plans and reporting financial performance. Demonstrated experience coordinating audit activities
Proven experience designing and implementing internal controls operational best practices that maintain compliance through appropriate workflow and segregation of duties and drive operational efficiency
Ability to present complicated accounting information and results – both in writing and in presentation – to all levels of leadership, up to an including boards and executive audiences. Effectively translates and distills the most critical information so that the audience/s understands it and can make the appropriate business decisions. Includes preparation of final reports, presentations, narratives, and other communication elements.
Ability to bring enthusiasm, flexibility and collaboration, to offer relevant solutions to the enterprise
Proven ability to research, identify, and apply innovative ideas and resourceful solutions to solve complex business and financial challenges. Naturally leverages other tools, information, and organizations (e.g.: other trade associations), combined with own experience and the experience of others.
Advanced skills in the entire MS Office Suite (including MS Office 365), especially Excel and PowerPoint. Deep knowledge of specialized accounting software, and the demonstrated ability to apply that knowledge to learn new/different specialized accounting software. Understanding of how technology integrates with the financial processes and demonstrated ability to appropriate leverage systems partners both internal and external to the organization.
Specific experience with Great Plains, Management Reporter, Concur, Personify, Nimble AMS, AvidXchange, and Bi360 will be valuable, but not specifically required
Internal Job Grade 15 or 15m
NPCB