Data and Reporting Coordinator
Madison, WI

Direct Hire - Full Time

First Shift

bh_3525

Competitive

Other

5/15/2020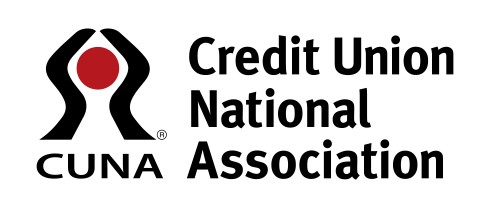 Credit Union National Association is recruiting for a Data and Reporting Coordinator via QTI Executive & Professional Search.
Credit Union National Association is excited to announce an opening for a Data and Reporting Coordinator. The overall purpose of this position is to provide CUNA's strategic units and affiliated organizations with the data and information, as well as the material, they need to make data-based business decisions in a timely manner to enhance their interactions with our customers and other audiences. This role plays an important part in coordinating the overall goals of the Data Management and Business System unit to make sure data, and processes related to data, are accurate and data integrity is maintained.
Responsibilities:
Extract data for reports and dashboards from multiple systems and format them for use by business units. This includes reports of registration and roster demographic of Schools and Conferences, merchandise sales, subscriptions, organizations, advertising, sponsorship, exhibits, and other required association management system (AMS) reports.
Work with business areas to produce event badges. Review data entered by users and make corrections as needed prior to printing.
Enter order detail into the AMS related to non-web-based orders that don't automatically go into the AMS.
Create and send invoices for orders.
Run renewal processes associated with subscription or membership orders.
Contact customers to clarify questions and ensure adherence to business rules, data governance practices/policies, escalating in situations that go outside of business rules/governance protocol as necessary.
Be knowledgeable of report queries to use to create target lists and work with IT when updates are needed. Provide suggestions, feedback and insight to customers to aide them in determining fields and filter elements.
As an expert on the data and reports in the system, train/educate customers on process and maintain tools/materials used for requesting.
Also, deeply knowledgeable in the system itself and its capabilities, providing guidance on how to approach list and report requests
Manage software for exhibitors to order booths. Prepare sponsorship items for face-to-face events; such as sponsorship signs, table tents, badges, reports, and other materials.
Qualifications:
Three (3) years of coordination/office/project coordination or other related administrative experience is required. This includes working with databases to enter, maintain information and pull/consolidate reports.
Experience working on projects that require close attention to detail and follow up.
Strong customer service, verbal/written communication, interpersonal and problem resolution skills.
Ability to work independent and trouble shoot technical issues and handle multiple tasks with changing priorities in a fast-paced environment.
Advanced proficiency in Microsoft Office, and with Word and Excel applications.
Previous knowledge of an association management system or CRM (ideally Salesforce-based), or other similar systems and the related reporting tools
Ability to enter and extract data from a system.
Requires an associate degree or the equivalent of two years of college course work.
Internal job grade: KN