Digital Editor
| | |
| --- | --- |
| | Madison, WI |
| | Direct Hire - Full Time |
| | First Shift |
| | bh_3284 |
| | |
| --- | --- |
| | Competitive |
| | Communications |
| | 8/28/2019 |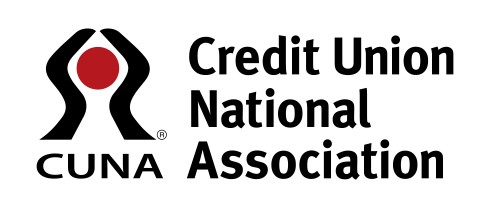 Credit Union National Association is recruiting for a Digital Editor in partnership with QTI Executive & Professional Search.
Credit Union National Association is excited to announce an opening for a Digital Editor to join its collaborative publishing team. This role will be responsible for working with the team as well as cross-functionally throughout the organization to ensure the CUNA News website has dynamic and relevant digital content. The ideal candidate will have proven experience as a digital editor with a minimum of five years' experience in publishing, including digital publishing, exceptional writing and editing experience with the ability to creatively tell a story and produce high-quality original content for multiple channels.
Responsibilities:
Digital Content Creation:

Apply writing and editorial skills to develop creative elements to tell stories via a variety of digital platforms/channels including a daily news website, podcasts, slideshows, and video.
Maintain quality and consistency across media types and platforms. Collaborate with deputy editors and business development team to drive further engagement through targeted emails, content analysis, analytics, and advertising, especially related to signature sponsored campaigns and development of other campaigns.
Plan multimedia editorial coverage with editorial team at CUNA conferences throughout the year.

Management and Communications:

Directly manage team responsible for optimizing digital products. Provide coaching and professional development opportunities.
Ensure staff is working to capabilities and meeting the multimedia content needs of the department. Foster a culture of collaboration and teamwork.
Provide recommendations, feedback, and insight to VP on how the team's talents can continually support CUNA's overall mission and unit priorities.

Digital Resources Management:

Continually look for ways to add value and ensure that channels and digital products are meeting the needs/expectations of readers and advertisers/partners.
Evaluate surveys and analytics and recommend changes to support strategic vision. Working with core teams, identify and implement upgraded web resources and design updates.
Determine feasibility of applications/uses. With team, analyze new platforms and determine relevant features/benefits.

Budget:

Be aware of department budget especially as it relates to website functionality, digital tools, advertising, team travel, and freelancing.
Provide input on overall budget for items related to these areas.
Work with VP on business plans for digital products as appropriate and budget needs.
Qualifications:
Bachelor's degree in journalism, digital journalism, communications or related field

Proven experience as a digital editor

Minimum of 5 years' experience in publishing, including digital publishing

Preferred experience with professional organizations

Experience with business planning and budgeting, staff management, and project management

Exceptional writing, editing, and storytelling skills to produce high-quality original content, such as feature articles, slideshows, videos, charts/graphs, animation, and podcasts

Management experience within a collaborative environment

Attention to detail and project management skills, with ability to juggle multiple deadlines

Experience with content management systems, digital technology, and editing software packages (e.g. Adobe Creative Suite)

Experience with digital engagement and measurement tools (e.g., Google, Facebook, and Twitter analytics) along with data analysis a plus

On-camera and podcast experience a plus

Knowledge of Associated Press style
Internal job grade 12m
We have a knack for matching talent with culture and culture with talent. It's something that comes with open, honest communication—a skill we've honed through years of sharing knowledge and building connections within our communities. We do this because we believe the well-being of you and everyone else is more than professional. It's personal.
Learn more about how we can help fulfill your needs.