Digital Strategy Manager
| | |
| --- | --- |
| | Madison, WI |
| | Direct Hire - Full Time |
| | First Shift |
| | bh_2754 |
| | |
| --- | --- |
| | Competitive |
| | Information Technology |
| | 7/3/2018 |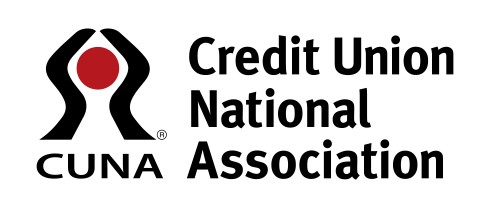 Credit Union National Association is recruiting for a Digital Strategy Manager in partnership with QTI Executive & Professional Search.
Credit Union National Association is excited to announce an opening for a Digital Strategy Manager. A successful candidate will be strategic-minded, have obtained a minimum of a bachelor's degree, experience working with UI/UX Design & web development, management experience and 5+ years of experience leading digital projects.
Willing to considering candidates outside of the Madison, WI or Washington, DC areas.
Responsibilities:
Works with the director to develop an enterprise-wide digital strategy and leads its implementation and management, including website, email marketing, SEO/SEM, analytics, applications, product delivery and videos all while maintaining the brand integrity of CUNA
Evaluates the competitive landscape and emerging industry trends
Defines and evolves the methodology and tools for digital channels
Contributes to the development, implementation and ongoing management of content strategy and governance for all digital channels
Oversees projects involving search engine optimization, quality assurance testing and user interface/user experience
Leads digital project teams
Works with team on knowledge acquisition and professional development
Qualifications:
Bachelor's degree required, advanced degree preferred
5+ years of experience leading digital projects and/or digital component of cross-enterprise projects, including experience with:

Management of website initiatives and enhancements
Management of data initiatives and enhancements
Development of content strategy and governance model
Metrics development to show ROI
Management of external relationships
Management of budgets
Management of team and individuals

Strong, professional team player who can communicate, collaborate, and influence effectively with stakeholders at all levels of the organization, strong executive-level presence and deep subject matter expertise
A wide degree of creativity and latitude is expected
Experience in effectively choosing, deploying and using digital software/online applications
Solid understanding of IT development specifically the integration and translation between front-end design to back-end code and development
Depth of experience with user interface/user experience (UI/UX) including but not limited to user acceptance testing models, quality assurance testing platforms, and technology standards and best practices
Experience working with vendors and consulting firms (e.g. UI/UX design, web development)
Experience building the seamless customer experience with background in customer journeys and buyer personas
Strong strategic planning and leadership skills
Excellent project delivery/implementation skills and commitment to deadlines, processes, and policies
Energetic, flexible, and highly proactive; a proven team leader who has positively and productively impacted strategic initiatives
Excellent presentation and oral and written communications skills
Comfortable working with colleagues in a variety geographic location
Internal job grade: IT191
We have a knack for matching talent with culture and culture with talent. It's something that comes with open, honest communication—a skill we've honed through years of sharing knowledge and building connections within our communities. We do this because we believe the well-being of you and everyone else is more than professional. It's personal.
Learn more about how we can help fulfill your needs.