Director of Advocacy
| | |
| --- | --- |
| | Washington, DC |
| | Direct Hire - Full Time |
| | First Shift |
| | bh_3031 |
| | |
| --- | --- |
| | Competitive |
| | Other |
| | 1/31/2019 |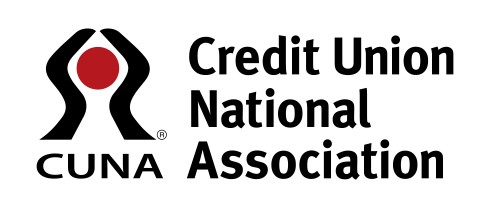 Credit Union National Association is recruiting for a Director of Advocacy via
QTI Executive & Professional Search.
Credit Union National Association is excited to announce an opening for a Director of Advocacy. The Director of Advocacy plays a significant role in removing barriers so that credit unions can more fully serve their membership. Working with the Deputy Chief Advocacy Officer and other Advocacy Team members, the Director of Advocacy works to ensure that the statutory and regulatory environment under which credit unions operate is as favorable as possible. A successful candidate will have a thorough understanding of the legislative process, a vast network of congressional and industry contacts, and a minimum of 7-10 years' related experience.
Responsibilities:
Engage in direct legislative advocacy with Members of Congress and staff on Capitol Hill on all issues of concern to credit unions, in coordination with the department leadership.
Establish and maintain relationships with legislative aides on both sides of Capitol Hill. Use extensive member and staff network to convey CUNAs concerns on issues effecting credit unions.
Attend hearings, mark-ups, and conference committees to report on and evaluate events and to be available to Members of Congress and staff as a resource.
Support the Advocacy Team efforts related to regulatory affairs and state governmental affairs.
Analyze legislative issues and their potential impact on credit unions. Anticipate their course through Congress and advise the Deputy Chief Advocacy Officer and Chief Advocacy Officer.
Write legislative updates, reports, and Hill letters; contribute to the development of testimony; and prepare written materials for CUNA meetings and committees describing legislative impact and considerations.
Attend fundraisers on Capitol Hill, as assigned.
Interact with key lawmakers and staff, and underscore CUNA's political commitments.
Serve as staff liaison to CUNA committees and subcommittees, as assigned.
Support CUNA member meetings on Capitol Hill.
Represent CUNA at Congressional meetings, league and credit union functions, including oral presentations at conferences.
Qualifications:
A minimum of 7-10 years of experience working in legislative affairs, lobbying, political intelligence, financial services, or in positions that have similar focus.
This position requires an understanding of the legislative process and a well-developed and well-maintained network of Congressional and industry contacts. The person in this position must not only know the process and the policy but also be able to understand and convey the impact on credit unions. It also requires the ability to persuade others of the merits of CUNA's positions and to handle a number of complex issues at the same time, while dealing with a variety of personalities who affect the legislative process.
It is essential that the individual holding this position be a team player, handle a number of issues concurrently, and works well within a dynamic department.
Internal job grade: 13
We have a knack for matching talent with culture and culture with talent. It's something that comes with open, honest communication—a skill we've honed through years of sharing knowledge and building connections within our communities. We do this because we believe the well-being of you and everyone else is more than professional. It's personal.
Learn more about how we can help fulfill your needs.