Director of Meetings and Conferences
| | |
| --- | --- |
| | Madison, WI |
| | Direct Hire - Full Time |
| | First Shift |
| | bh_3170 |
| | |
| --- | --- |
| | Competitive |
| | Non-Profit |
| | 6/27/2019 |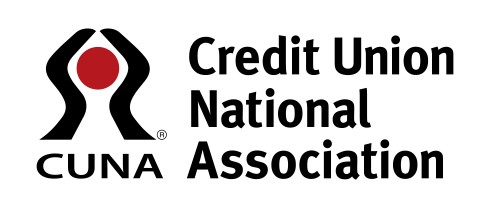 Credit Union National Association is recruiting for a Director of Meetings and Conferences via QTI Executive & Professional Search.
Credit Union National Association is excited to announce an opening for a Director of Meetings and Conferences. This role will be responsible for two of CUNA's signature events as well as several other meetings throughout the year. The ideal candidate will have strong leadership abilities, a strategic focus to fulfill the initiatives for the department as well as working cross-functionally within the organization. Financial responsibility for upwards of 9 million dollars.
Responsibilities:
Define and drive the overall operations and strategy for meetings – including all schools and conferences and CUNA's two signature events – so that the shared function delivers 'Best-In-Class Credit Union Solutions in support of CUNA's Strategic Plan

Ensure consistency in how CUNA's programs are managed and run across Learning Events, Councils, and CUNA's signature events

Understand overall trends in meeting and conference experience, bringing new ideas, unexpected experiences, and relevant technology to the table for relevant/currency while also:

Ensuring consistency in experience for attendees from one program to the next across CUNA

Matching the experience to the learning objectives of the program

Maximize the leverage gained with each of CUNA's external meetings partners by establishing and consistently applying a strategy for sourcing, contracting, and vendor management;

·Manage and partner with current vendors to ensure CUNA event needs are met from a sourcing and other provider relationship standpoint

Represent CUNA and ensure that vendor relationships offer the most significant return for the investment

May also include managing the relationships with sales offices and/or hotel management, as needed, attending industry events as requested/required

Negotiation

What's the best deal for CUNA

Need to understand the needs of our meetings and make sure that the hotels and contracts are up to par

Responsible for upwards of 3.5 million in Food and Beverage budget

Manage and maintain other hotel/meeting industry contracts such as airline contracts, exhibit contractors, car rentals, etc. as necessary

Support and drive the related budget components for Signature Events, in partnership with the overall event owner; manage and execute plan to budget, ensuring that other team members are doing the same.

Site visits and site planning as well as other pre-planning, generally for CUNA signature events.

Attend other events as required to support on-site experience and/or as the event Meetings Project Manager
Qualifications:
Bachelor's Degree in Hospitality Management preferred or Business, Meeting Planning, or other similar field; or equivalent experience in lieu of degree is required

5-7 years' experience as a proven conference and meeting planner, with a focus on outstanding attendee experience, exhibit hall sales and management, hotel, food, beverage, travel and large-scale meeting planning of up to 3,000 to 5,000 attendees

Prior experience in non-profit meeting and event planning is highly desired

3 solid years of contract negotiations, some of which is gained in managing multi-million-dollar events

At least 2 years prior supervisory experience with demonstrated success in managing, supervising, motivating, and inspiring a team

CMP (Certified meeting Planner) designation strongly preferred

Demonstrated experience in creativity in meeting goals and delivering an outstanding experience through specific examples that is event and attendee relevant

Proven success leading programs and teams and be able to swiftly shift from big-picture to details to best support the needs of the Conference and Meeting Experience team and other internal stakeholders

Ability to demonstrate financial knowledge, specifically understanding the ways in which meetings affects overall revenue and expenses of a program

Fluency in event management technology tools. This includes a relevant understanding of the trends in meeting space or other on-site event technology

Proven success in researching and bringing forward ideas and technology recommendations that support and enhance the attendee experience
Internal job grade 13m
We have a knack for matching talent with culture and culture with talent. It's something that comes with open, honest communication—a skill we've honed through years of sharing knowledge and building connections within our communities. We do this because we believe the well-being of you and everyone else is more than professional. It's personal.
Learn more about how we can help fulfill your needs.