Director of Online Learning Strategy
| | |
| --- | --- |
| | Madison, WI |
| | Direct Hire - Full Time |
| | First Shift |
| | bh_2523 |
| | |
| --- | --- |
| | Competitive |
| | Non-Profit |
| | 1/10/2018 |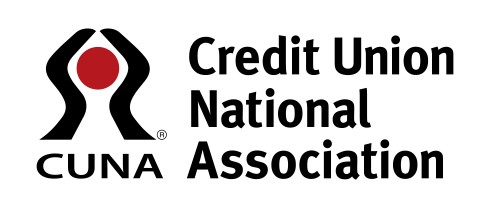 Credit Union National Association is recruiting for a Director of Online Learning Strategy in partnership with QTI Executive & Professional Search.
Credit Union National Association is excited to announce an opening for a Director of Online Learning Strategy. The ideal candidate will be forward thinking with the ability to advance CUNA to the next level with their online technologies and learning strategies. The learning experience strategist knows how people learn and designs experiences to help them learn better. They are passionate about shaping a culture of learning within organizations and building effective training practices and experiences.
Responsibilities:
Develops and implements strategic initiatives to advance maturity of learning design. Works across departments to perform needs assessments to identify critical knowledge, skills, and behaviors; produce gap analyses; and recommend appropriate learning strategies and solutions to achieve desired outcomes.

Design elearning solutions to support adult learning using multiple formats, including digital formats (e-learning, video, mobile, augmented reality) and dynamic publications (interactive exercises, job aids, pre- and post-assessments, and other performance support tools).

Manage the Online Learning Instructional Designers.

Models excellent instructional design practices and efficient course development processes, contributes to the improvement of learning design through innovative solutions, and mentors others on best practices and processes.

Uses quantitative and qualitative data to identify trends and issues related learning design; creates and implements strategies and recommendations for improvement and resolution. Analyzes learner responses and provides recommendations for learning experience improvements.

Conducts preliminary assessment of cost and technology feasibility & business opportunity for implementing new product features and content. Informs business cases for product feature & content requirements to evaluate against defined product models & business priorities.

Stays current with trends, innovations, research in learning science, instructional media, and learner behavior.
Qualifications:
The successful candidate will have a Bachelor's degree in Business, Adult Education or Instructional Design or related field. They will possess a passion for innovative technology and improving education. Have experience in all aspects of developing, implementing and delivering technological advancements and learning experiences. Strong experience applying design strategies informed by learning and behavioral sciences, instructional design, and interaction/web/eLearning design principles. Proficiency in web course development and mobile software technologies with proven ability to work closely with vendors and development teams.
Internal Job Grade 192
M1
We have a knack for matching talent with culture and culture with talent. It's something that comes with open, honest communication—a skill we've honed through years of sharing knowledge and building connections within our communities. We do this because we believe the well-being of you and everyone else is more than professional. It's personal.
Learn more about how we can help fulfill your needs.