Director of Political Fundraising Development
| | |
| --- | --- |
| | Washington, DC |
| | Direct Hire - Full Time |
| | First Shift |
| | bh_2661 |
| | |
| --- | --- |
| | Competitive |
| | Non-Profit |
| | 4/24/2018 |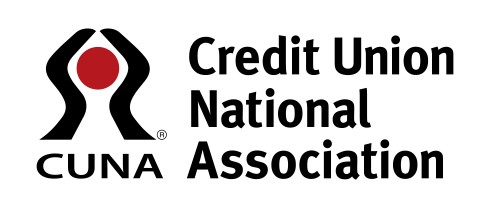 Credit Union National Association is recruiting for a Director of Political Fundraising Development? in partnership with QTI Executive & Professional Search.
Credit Union National Association (CUNA) is excited to announce an opening for a Director of Political Fundraising Development. This role will develop, implement and lead comprehensive fundraising strategy for CUNA's principal political and advocacy funds. A successful candidate will have excellent interpersonal skills, a background in fundraising on a national level, and the initiative to build relationships with key Credit Union representatives.
Responsibilities:
Develop, implement and lead comprehensive fundraising strategy for CUNA's principal political and advocacy funds, including CULAC, CUNA's federal PAC, and the National Advocacy Fund (NAF) and National Action Response Program (NARP), CUNA's corporate funds vehicles for political spending and issue advocacy. Ensure complementary fundraising growth in both funds

Develop and lead annual nationwide "political capital campaign" aimed at Roundtable credit unions and leading CUNA Associate Members and system partners, including an enhanced high dollar donor prospecting and engagement program that combines personal commitments to CULAC from key executives and stakeholders, enhanced employee payroll deduction at member companies, and large corporate gifts to NAF.

Develop and maintain relationships with high impact donors and funders, including CEOs and executives at leading credit unions, and ensure appropriate communication, engagement and recognition. Prospect for new potential donors for both CULAC and NAF.

Direct day-to-day operations of NAF with respect to fundraising, revenue, financials, and compliance, working closely with CUNA's Finance department.

Direct day-to-day fundraising operations of CULAC, working closely with League partners, CULAC Trustees, and CUNA's Political Programs Managers on existing fundraising programs.
Qualifications:
Bachelors' degree in Political Science, Government, History or equivalent work experience required.

Minimum 5-7 years in political fundraising experience or equivalent development experience (campaign, non-profit, advocacy organization) required. Broader experience in politics or advocacy (Capitol Hill, campaigns, grassroots) helpful.

Excellent interpersonal, oral and written communications skills. Excellent organizational skills and attention to detail required. Proven track record of presentation skills, including public speaking and one-on-one fundraising pitching. Experience with and in-depth understanding of federal campaign finance law and political environment.

Attention to detail, organizational, communications and public speaking skills required. Concentration; ability to perform within deadline; timely judgment skills.
Internal job grade: DC192
We have a knack for matching talent with culture and culture with talent. It's something that comes with open, honest communication—a skill we've honed through years of sharing knowledge and building connections within our communities. We do this because we believe the well-being of you and everyone else is more than professional. It's personal.
Learn more about how we can help fulfill your needs.