Director of Public Affairs
| | |
| --- | --- |
| | Washington, DC |
| | Direct Hire - Full Time |
| | First Shift |
| | bh_2808 |
| | |
| --- | --- |
| | Competitive |
| | Communications |
| | 9/27/2018 |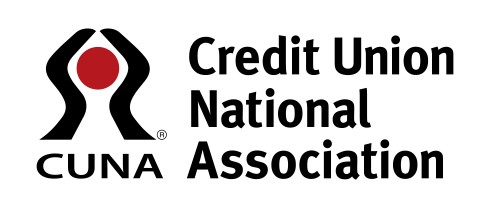 Credit Union National Association is recruiting for a Director of Public Affairs via QTI Executive & Professional Search.
Credit Union National Association is excited to announce an opening for a Director of Public Affairs. A successful candidate will have demonstrated leadership skills, a strong understanding of advocacy affairs, and a background in communications. This is usually accomplished by 7+ years' experience within a related role; ideally for a trade association or corporation. The role reports to the VP of Strategic Communications.
Responsibilities:
Brings leadership and strategic-thinking skillsets to develop and maintain CUNA's overall advocacy messaging strategy.
Maintains close working relationships with CUNA executives, advocacy, policy, political and marketing teams, league partner association communicators and others to develop strategy and execute tactics in a team environment to achieve CUNA's strategic goals.
Supervises and leads the work of a team of media relations, member communications, social media and video production professionals, ensuring individual goals and work are aligned to meet CUNA priorities, and appropriately positioning the organization in the marketplace.
Works closely with VP of Strategic Communications to ensure advocacy communication priorities align with strategy and goals across the enterprise.
Develops and participates in CUNA cross-functional teams as needed to promote a smooth working environment within the department and association. Writes and edits a wide variety of advocacy and member communication materials .
Qualifications:
Bachelor degree in Journalism/Communications or related field.
5-7 years of experience in communications (including outreach, response, special events, etc.) on Capitol Hill, a trade association or corporation, including experience in news gathering/reporting/editing. Three years or more in a leadership role. Experience with social media preferred.
Strong leadership abilities focused around advocacy communications strategy.
Well versed in legislative, regulatory and legal processes. Solid understanding of financial issues and experience with credit union issues a plus. Top-tier proficiency in news and column writing.
Must have a strong sense of urgency, be comfortable working in a high-volume environment and can turn a variety of complex issues into targeted messaging for various audiences.
Personality fit will be vital in hiring decision – team player, self-starter, eager to join a collaborative, goals-oriented, ego-free team.
Internal job grade: DC192
We have a knack for matching talent with culture and culture with talent. It's something that comes with open, honest communication—a skill we've honed through years of sharing knowledge and building connections within our communities. We do this because we believe the well-being of you and everyone else is more than professional. It's personal.
Learn more about how we can help fulfill your needs.