Economist
| | |
| --- | --- |
| | Madison, WI |
| | Direct Hire - Full Time |
| | First Shift |
| | bh_2562 |
| | |
| --- | --- |
| | Competitive |
| | Finance |
| | 1/29/2018 |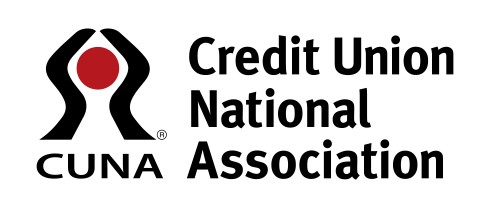 Credit Union National Association is recruiting for an Economist in partnership with QTI Executive & Professional Search.
Credit Union National Association (CUNA) is excited to announce an opening for an Economist. This role provides critical insight and council to Advocacy Team by utilizing strong communication skills and statistical analysis ability.
Responsibilities:
Conduct and/or coordinate research for CUNA Policy Analysis, other CUNA & Affiliates departments, leagues, and committees. Work extensively with CUNA Advocacy and Public Relations staff to enhance lobbying efforts. Co-author various comments letters to the regulatory bodies such as CFPB, NCUA, on behalf of CUNA.

Undertake significant research projects ranging from writing full length books to publishable journal articles. Conduct research and write articles for various CUNA department newsletters. Write columns and articles for CUNA publications.

Provide education and representation of CUNA & Affiliates in public forums, primarily CUNA and league conferences and schools. Occasional international travel also may be required. Up to 30 days of travel each year.

Give interviews and analysis to various news media on the major issues facing credit unions. These may include Credit Union Times, Wall Street Journal, New York Times and other national publications. Respond to media requests for information and analysis on financial matters. Requests come from all parts of the CU system, but most frequently from league and CU executives.

Consult and advise credit union boards, leagues and other credit union organizations on financial management, economic, and regulatory issues. Act as a Facilitator for credit union board planning sessions.
Qualifications:
The successful candidate will have a Master's Degree in economics, finance, business, consumer science or related fields, plus required exams and course work for Ph.D. (i.e., ABD status) preferred. A robust understanding of financial economics and econometrics, is required, as well as practical experience in project management and problem solving. Experience with publicly available data sets, consumer finance, and regulatory and policy issues related to credit unions and other financial institutions is preferred. Additionally, the incumbent must possess strong aptitude in communication, with a focus on public speaking and technical writing, and have some experience with a statistical program, such as Stata or R.
Internal Grade 191
We have a knack for matching talent with culture and culture with talent. It's something that comes with open, honest communication—a skill we've honed through years of sharing knowledge and building connections within our communities. We do this because we believe the well-being of you and everyone else is more than professional. It's personal.
Learn more about how we can help fulfill your needs.