Engagement Consultant-Western Region
| | |
| --- | --- |
| | Los Angeles, CA |
| | Direct Hire - Full Time |
| | First Shift |
| | bh_3249 |
| | |
| --- | --- |
| | Competitive |
| | Non-Profit |
| | 8/6/2019 |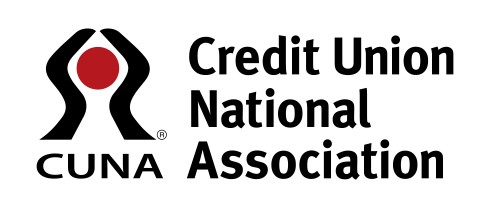 Credit Union National Association is recruiting for an Engagement Consultant in partnership with QTI Executive & Professional Search.
Credit Union National Association (CUNA) is excited to announce an opening for an Engagement Consultant located in the Western region of the United States. The purpose of this role is to foster the highest degree of interaction between CUNA and member credit unions, league partners, system partners, and external organizations to ensure CUNA is successful in the vision of American's choosing credit unions as their best financial partner and in CUNA maintaining its leadership role throughout the credit union system. The Engagement Consultant will directly engage with America's credit unions, serving as their liaison to the CUNA, ensuring that CUNA is understanding their needs and regularly communicating the value proposition of the CUNA-League system.
This opportunity will be a remote position, geographical location in California, Nevada, or Utah required.
Responsibilities:
Foster relationships with credit union industry leaders through intelligent outreach

Demonstrate the value of affiliation with CUNA and the CUNA/League system

Actively seek to understand customer needs and expectations through a consultative approach

Activate CUNA members for advocacy efforts

Pursue acquisition of non-member credit unions

Explore needs-based opportunities to cross-sell CUNA products and services

Serve as a strategic thought leader for member credit unions

Attend industry meetings and events

Maintain customer data and contact information per CUNA processes
Qualifications:
Strong knowledge of financial institutions including operations, finance, marketing and business development.

Credit union system experience with regular interaction and engagement with CEOs and senior executives is preferred, Financial services knowledge is required.

Strong member relations skills and political astuteness in member interactions.

Ability to manage multiple and changing priorities. Strategic thinking, independent worker and self-starter.

Strong inter-personal skills to engage across the organization at all staff and management levels.

Ability to travel 40% of the time; work remotely; must be located in California, Nevada, or Utah.
Internal job grade: 13
We have a knack for matching talent with culture and culture with talent. It's something that comes with open, honest communication—a skill we've honed through years of sharing knowledge and building connections within our communities. We do this because we believe the well-being of you and everyone else is more than professional. It's personal.
Learn more about how we can help fulfill your needs.