Senior Manager of Executive Communications
| | |
| --- | --- |
| | Washington, DC |
| | Direct Hire - Full Time |
| | First Shift |
| | bh_2809 |
| | |
| --- | --- |
| | Competitive |
| | Communications |
| | 10/17/2018 |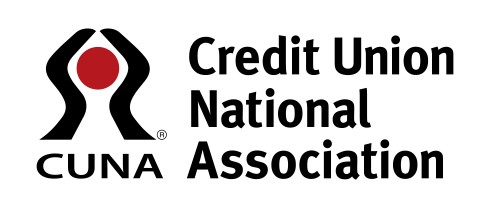 Credit Union National Association is recruiting for a Senior Manager of Executive Communications via QTI Executive & Professional Search.
Credit Union National Association is excited to announce an opening for a Senior Manager of Executive Communications. A successful candidate will have exceptional communications skills, experience working with senior executives, understand the nuances of communicating to a variety of stakeholders, and be innovative and forward thinking. This is typically accomplished with 7+ years' experience in a related role. The role reports to the VP of Strategic Communications.
Responsibilities:
Researches and writes communication and presentation material for and from CUNA leadership including the President and CEO, board members, and other executives.
Leads composition of communications, including but not limited to regular reports, reoccurring columns, , video scripts, PowerPoint presentations, letters to CUNA members, and other external content from the executive office.
Serve as trusted communications advisor to the CEO and other executives; planning and perception-management for executive communications plans, messaging, thought leadership and narrative support.
Cross-functional collaboration to ensure alignment with corporate brand and messaging priorities, and overall communications strategies.
Ensures stakeholders have talking points on key items and issues.
Proactively identifies opportunities and drafts guest editorials, opinion pieces, letters to the editor and other materials on behalf of key stakeholders and subject matter experts.
Maintains sound judgement and integrity as a strategic creative partner to the chief executive officer for innovative, forward thinking via written and verbal communications.
Participates in cross-functional team meetings that helps set and maintain the strategic direction of executive communications.
Qualifications:
Bachelor's degree required. Advanced degree not required, but preferred.
5+ years' experience in either media relations, journalism, speechwriting or related fields. Experience in advocacy issues strongly preferred. Experience with financial services issues preferred but not required. Experience with social media a plus.
Exceptional listening, writing and verbal skills.
Experience with corporate communications or executive communications by working across departments or functional areas to achieve a common result.
Must have a strong sense of urgency and be comfortable working in a high-volume environment with the ability to craft messaging on a wide variety of issues across multiple channels for various audiences.
Personality fit will be vital in hiring decision – team player, self-starter, eager to join a collaborative, goals-oriented, ego-free team.
Internal job grade: DC190
We have a knack for matching talent with culture and culture with talent. It's something that comes with open, honest communication—a skill we've honed through years of sharing knowledge and building connections within our communities. We do this because we believe the well-being of you and everyone else is more than professional. It's personal.
Learn more about how we can help fulfill your needs.