Executive Assistant-Awareness
| | |
| --- | --- |
| | Washington, DC |
| | Direct Hire - Full Time |
| | First Shift |
| | bh_3211 |
| | |
| --- | --- |
| | Competitive |
| | Administrative |
| | 8/6/2019 |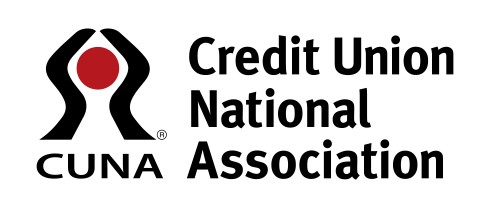 Credit Union National Association, Inc. is recruiting for an Executive Assistant via
QTI Executive & Professional Search
Credit Union National Association is excited to announce an opening for an Executive Assistant to join the Creating Awareness team. The individual in this role will provide support to the Chief Awareness Officer and the rest of the Awareness team that enables their success.
Responsibilities:
Serve as Executive Assistant to the Chief Awareness Officer, while providing general support to the remainder of the Awareness team through the following activities:

Arrange, manage and maintain the schedule, appointments and travel arrangements; Prepare and submit expense reports in a timely fashion for reimbursement.

Serve as the primary administrative liaison to the Awareness Board of Directors and various committees. Arrange, manage, schedule and execute all meeting preparation and follow-up for various meetings and conference calls including assembling materials and distributing them.

Record, administer and manage all official program governance records including official meeting minutes, actions, operating policies, and other.

Collaborate with cross-functional teams through the Credit Union National Association, and throughout the credit union movement, in support of the Awareness initiative. Provide answers and guidance to requests, correspondence and other inquiries. Receive calls from key decision makers within the credit union movement related to the initiative.
Qualifications:
Associate's Degree in a related field (e.g.: English, business, communications, and/or meeting and special events)

Background in Marketing a plus.

Four or more years of increasing responsibility and experience in senior level administrative and executive assistant roles working with senior managers as well as a board of directors.

Superlative organizational skills with demonstrable ability to be highly productive, to multitask, to set and follow identified priorities and to meet deadlines.

Superlative MS Office skills, including experience developing and using Outlook, Excel, PowerPoint, and advanced Word functions.

A highly effective communicator with strong oral and written communication skills.

A proven ability to perform effectively under pressure, to use cognitive flexibility and develop, drive and deliver business development results for an organization, as well as a proven ability to multitask and practice strong organizational skills when faced with multiple, time-sensitive priorities.

A collaborative and flexible style, with a strong service mentality and empathy; needs to be a team player who is committed to lifelong learning and building strong relationships.

An entrepreneurial spirit and an ability to think strategically, creatively, and tactically.
Internal job grade: 8
We have a knack for matching talent with culture and culture with talent. It's something that comes with open, honest communication—a skill we've honed through years of sharing knowledge and building connections within our communities. We do this because we believe the well-being of you and everyone else is more than professional. It's personal.
Learn more about how we can help fulfill your needs.