Executive Assistant
| | |
| --- | --- |
| | Washington, DC |
| | Direct Hire - Full Time |
| | First Shift |
| | bh_2975 |
| | |
| --- | --- |
| | Competitive |
| | Administrative |
| | 1/2/2019 |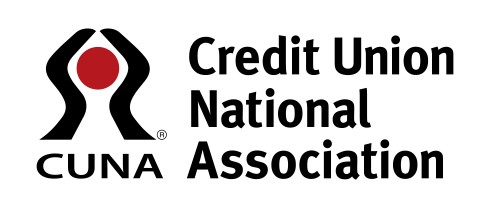 Credit Union National Association is recruiting for an Executive Assistant via
QTI Executive & Professional Search.
Credit Union National Association is excited to announce an opening for an Executive Assistant. The Executive Assistant is the primary support to the Chief Compliance Officer and to the entire compliance team. A successful candidate will have experience supporting a senior level executive, exceptional organization & communication skills, and the ability to multi-task and prioritize responsibilities.
Responsibilities:
Provide support to the CUNA Chief Compliance Officer and the entire compliance department. Functions associated with this support include:

Directing phone calls to the appropriate staff, organizing the inflow and processing of correspondence, coordinating and maintaining the department's schedule, maintaining the CCO's calendar, coordinating with other support staff of other members of the leadership and management teams, reviewing monthly budget figures to track the department's expenditures, etc.

Provide key assistance to the Chief Compliance Officer with the business plan and budgeting in BI360.
Help prepare presentations such as outlines with links to relevant CUNA and federal agency materials and PowerPoint presentations.
Make travel reservations and hotel arrangements for the staff. This includes obtaining any necessary travel authorization forms, posting information onto calendars, and submitting expense reports.
Coordinate arrangements for meetings/conference calls, including catering, reserving and setting up conference room. Attend certain meetings to provide logistical support, including the preparation and distribution of materials, etc.
Assist the department in obtaining and retaining necessary documents and publications (mostly in electronic form). Also assist leagues and credit unions upon request in obtaining necessary information.
Qualifications:
An Associate's degree or equivalent, which included courses relating to position and/or some college, is highly desirable. (I.e. secretarial/administrative, political science, and/or paralegal courses).
Three years administrative experience plus two years' experience providing administrative support to a senior level position preferred.
Must have strong organizational, prioritization and communication (both oral and written) skills.
Must be able to handle details of a confidential nature and able to assist staff will all aspects of division administration.
Needs the ability to assume responsibility without direct supervision, function well under pressure involving many conflicting priorities.
Strong MS Office skills including PowerPoint and Excel required, and familiarity with budget procedures a plus.
Internal job grade: 8
We have a knack for matching talent with culture and culture with talent. It's something that comes with open, honest communication—a skill we've honed through years of sharing knowledge and building connections within our communities. We do this because we believe the well-being of you and everyone else is more than professional. It's personal.
Learn more about how we can help fulfill your needs.