HR Coordinator
| | |
| --- | --- |
| | Madison, WI |
| | Direct Hire - Full Time |
| | First Shift |
| | bh_3192 |
| | |
| --- | --- |
| | Competitive |
| | Human Resources |
| | 6/7/2019 |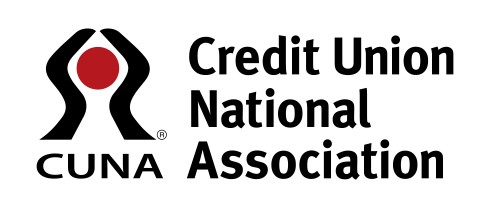 Credit Union National Association is recruiting for a HR Coordinator via QTI Executive & Professional Search.
Credit Union National Association is excited to announce an opening for a Human Resource Coordinator. This individual in this role is an integral member of the Human Resource Team, supporting, creating, and delivering on a variety of activities that comprise CUNA's HR operations, with a specific focus on benefit administration and payroll support. If you're looking for that next step in your human resource career and have an eagerness to contribute to an evolving human resource team with your experience, ideas and unique perspective, this is the opportunity for you!
Responsibilities:
Provide human resource functional support across all HR disciplines at CUNA. This includes working across all CUNA human resource programs and projects, to which you'll apply your working knowledge of HR laws and general HR practices to create process improvements and efficiencies and bring new ideas and perspective, all while fulfilling the work at hand.

Fulfill the recurring work activities associated with benefit administration and payroll support with your keen eye for detail, accuracy, and intuition that connects all the pieces of the HR operations puzzle.

Work closely with all CUNA employees and many retirees by serving as a first point-of-contact for the variety of questions and inquiries. Provide support through disseminating information, processing and administering Total Rewards programs, and general inquiry and problem research and resolution.

You'll play a key role in the accuracy and management of CUNA's employee data and HRIS. This means that you not only enter and control data in our various human resources systems but will also create and run reports, conduct analysis or create other dashboards as needed.

Participate in, drive, and support the employee team that leads various employee engagement activities from recognition/service activities and events to social activities and events. Also includes, but not limited to: Take Your Child to Work Day, Wellness Week activities, International Credit Union Day, among others.
Qualifications:
Your associate or bachelor's degree in human resources, business, or a related field, combined with your prior human resources work experience (likely attained with at least three (3) years of related experience) is a solid start!

Combine that with your passion for supporting an enterprise-wide human resource function – and your specific area of interest in benefits, payroll, and other human resource operations!

You have a solid baseline knowledge of employment law (federal and states) which may include benefit regulations, compensation practices, and other broad-based HR practices and trends. This foundational knowledge will guide you in this role and the various projects and work that you will work on.

As an up-and-comer in your human resource career, you've already demonstrated your high degree of confidentiality and discretion, HRIS and general technology savvy, multi-tasking and project management (in an often interrupted and fast-paced environment!), and overall self-motivation. Your strong analytical skills will be at work regularly as you work to problem-solve and identify procedural and systemic items requiring resolution or enhancement.

With the special focus on Total Rewards program support in the areas of benefits, payroll, and compensation, you have proven your attention to detail and superior mathematical skills that will be put to use in managing the invoicing, reconciliations, and verification's that are essential in keeping employee records and information up-to-date.
Internal job grade 8m
We have a knack for matching talent with culture and culture with talent. It's something that comes with open, honest communication—a skill we've honed through years of sharing knowledge and building connections within our communities. We do this because we believe the well-being of you and everyone else is more than professional. It's personal.
Learn more about how we can help fulfill your needs.