Instructional Design Manager - Compliance
Madison, WI

Direct Hire - Full Time

First Shift

bh_3366

Competitive

Other

11/13/2019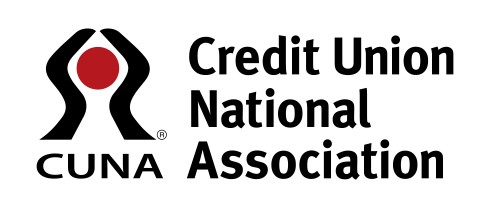 Credit Union National Association is recruiting for an Instructional Design Manager via QTI Executive & Professional Search.
Credit Union National Association is excited to announce an opening for an Instructional Design Manager. The Instructional Design Manager will be responsible for the design, development, implementation, and revision of compliance programs and projects relating to credit union staff, management, and compliance training needs. A successful candidate will have working knowledge and detailed understanding of Credit Union compliance, training experience, and exceptional project management skills.
Responsibilities:
.Responsible for researching, developing, implementing, evaluating, monitoring and maintaining face to face and online educational programs/events that meet the critical credit union compliance training needs.
Developing and designing curricula based on sound adult instructional design principles, identified competencies, as well as research, focus group, evaluation and assessment results.
Selecting and building highly experiential and innovative activities with, negotiating fees with, scheduling, and coaching high quality faculty who are well versed in their subject areas, as well as being highly qualified adult educators.
Special projects may include the development and creation of certificate programs, face to face and online training programs, consulting services, league relationships, serving as liaison with CUNA Council's Executive Committee and/or other projects deemed appropriate by the Director of Compliance Education.
Responsible for ongoing on-site, online, and audio evaluation of all compliance curriculum real time, as well as feedback and coaching to instructors real time, assisting instructors in modifying content and creating exercises/activities as appropriate.
Other on-site and online duties include coordination of assigned schools/events including conference weaving activities, webinar and audio facilitation, coordinating student registration, conducting student orientation, making faculty introductions and announcements, facilitating student discussions, and acting as back-up in case of last-minute faculty cancellations.
Responsible for preparing, administering, adjusting and projecting a budget and business plan for each assigned program.
Responsible for meeting attendance, financial, and educational goals for each program.
Work with Meetings and Special Events to select the best training environments/locations for assigned schools/events; determine food and beverage requirements, room set-up, audio visual needs, faculty and student accommodation needs, and other logistics.
Work with marketing on creation of marketing materials to include providing content for program brochures, flyers, emails, etc. and to make appropriate recommendations on marketing efforts for all assigned programs.
Qualifications:
.
BA/BS degree in Education, with emphasis in Adult Education and Instructional Design or the equivalent work experience.
4 years instructional design & development to include financial compliance education training; 2 years supervision or management experience; 2 years coordination of face-to-face adult training programs; 2 years fiscal/budgetary management experience, 1 year of experience in design & delivery of on-line adult training programs, 1 year project management experience.
Working knowledge and detailed understanding of Credit Union compliance.
Must have the ability to manage people with an indirect organizational relationship.
Excellent public speaking, writing, communication and leadership skills needed.
Internal job grade: 11m