Instructional Design Manager & Master Trainer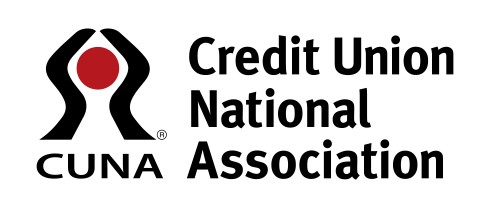 Credit Union National Association is recruiting for an Instructional Design Manager & Master Trainer via QTI Executive & Professional Search.
Credit Union National Association is excited to announce an opening for an Instructional Design Manager & Master Trainer for CUNA's Creating Member Loyalty program. In addition to serving as a master trainer for Creating Member Loyalty, the individual in this role will also assist in driving the evolution of the CML training program, providing leadership, guidance and support for trainers throughout the credit union system, and act as the design and implementation manager for two face-to-face conferences annually. If you are excited about change and being a part of growing and developing future programs, this is the opportunity for you!
Responsibilities:
Conduct client focused trainer certification sessions, tailoring trainer certifications to meet the unique organizational needs of each client.
Following all departmental quality standards, deliver/facilitate training of specified program, provide insights on program content, monitor trainer progression, provide developmental feedback, respond to trainer concerns and ensure the transfer of learning to the job.
Develop customized trainer developmental plans to ensure continued success.
Manage credit union implementation, providing guidance and program implementation strategy recommendations to ensure maximum impact on the training program.
Identify potential client implementation issues, assist key credit union clients with rollout and implementation, provide face-to-face, phone, and email support for key credit union contacts throughout the implementation, including ongoing management review of the initiatives; ensure that appropriate success measures are agreed upon up-front, measured, and communicated back to the client at regular intervals.
Revise and customize Creating Member Loyalty programs.
Work with product development staff to identify opportunities to update/enhance CML programs according to departmental and industry needs.
Develop and/or augment content to support the professional development and growth of credit union trainers by providing training to enhance skills as a trainer.
Responsible for the design of two annual conferences; build content, coordinate speakers, coordinate event logistics in collaboration with the Meetings team, and partner with Marketing to ensure that content is branded and the conference is marketed among credit union training professionals.
Qualifications:
Bachelor's Degree in Adult Education, Business, Communication or related required.
3-5 years' experience in Adult Training and Facilitation required.
Skilled and well-practiced in giving feedback, particularly constructive feedback, and especially to participants in a training course.
Ability to travel 35-45 days/year nationally & 50 days/year locally.
Internal job grade: 191
We have a knack for matching talent with culture and culture with talent. It's something that comes with open, honest communication—a skill we've honed through years of sharing knowledge and building connections within our communities. We do this because we believe the well-being of you and everyone else is more than professional. It's personal.
Learn more about how we can help fulfill your needs.