Instructional Design Manager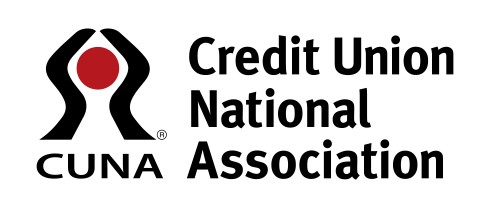 Credit Union National Association is recruiting for an Instructional Design Manager
via QTI Executive & Professional Search.
Credit Union National Association is excited to announce an opening for an Instructional Design Manager. The Instructional Design Manager will drive the design and implementation for four face-to-face conferences annually in addition to leading the evolution of a board-focused training program/product line. A successful candidate will have a background in instructional design, a deep understanding of adult education, be customer & experience-focused, and have the desire to push & drive change!
Responsibilities:
Responsible for researching, developing, implementing, evaluating, monitoring and maintaining educational programs and events that meet the critical credit union staff/management/volunteer training needs.

Creating curriculum that is timely and relevant to current credit union concerns and is based off of identified competencies.
Developing and designing curricula based on sound adult instructional design principles, as well as research, focus groups, evaluation and assessment results.
Selecting and building highly experiential and innovative activities with, negotiating fees, scheduling, and coaching high-quality faculty who are well versed in their subject areas, as well as being highly qualified adult educators.
Ensuring faculty provide high quality, comprehensive instructional support materials for students and recommending additional pre-work, post-work, or during session exercises/activities where appropriate.
Determining the appropriate delivery channel and blended- learning components for the content.

Special projects may include the development and creation of certificate programs, training programs, consulting services, league relationships, serving as a LMS liaison with advisory committees and/or other projects deemed appropriate by the Director of Learning Events.
Responsible for ongoing on-site, online, and audio evaluation of all curriculum, as well as feedback and coaching to instructors, assisting instructors in modifying content and creating exercises/activities as appropriate.
Other on-site and online duties include coordination of assigned schools/events including conference weaving activities, webinar and audio facilitation, coordinating student registration, conducting student orientation, making faculty introductions/announcements/facilitating student discussions & acting as back-up in case of last minute faculty cancellations.
Work with hotel/property to ensure all meetings rooms, meals, and hotel rooms meet contract specifications. Act as emergency contact to all program participants and faculty.
Responsible for preparing, administering, adjusting and projecting a budget and business plan for each assigned program. Responsible for meeting attendance, financial, and educational goals for each program.
Qualifications:
BA/BS degree in Learning Technologies, and Instructional Design with emphasis in Adult Education and or the equivalent work experience
4 years of credit union operations and/or finance experience preferred, 4 years instructional design & development; 2 years fiscal/budgetary management experience, 2 year of experience in design & delivery of on-line adult training programs preferred.
Excellent public speaking, writing, communication and leadership skills needed.
Additional skills include working knowledge and detailed understanding of the course creation software, the ADDIE Model or rapid Prototyping, project management, statistical analysis, creativity, decision-making, innovation, initiative, word processing, spreadsheet, windows, multi-media software, synchronous software and equipment.
Must be able to travel 45-50 days per year
Internal job grade: 11m
We have a knack for matching talent with culture and culture with talent. It's something that comes with open, honest communication—a skill we've honed through years of sharing knowledge and building connections within our communities. We do this because we believe the well-being of you and everyone else is more than professional. It's personal.
Learn more about how we can help fulfill your needs.