Learning Technology Training Specialist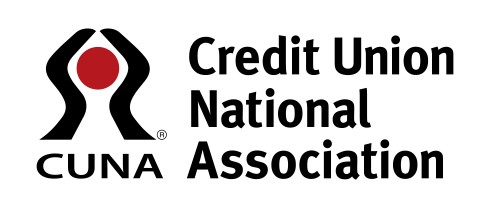 Credit Union National Association is recruiting for a Learning Technology Training Specialist via QTI Executive & Professional Search.
Credit Union National Association is excited to announce an opening for a Learning Technology Training Specialist. The position will support new client implementation, on-boarding, training and ongoing account maintenance of CUNA's online training program. A successful candidate will be service-minded and have the ability to work in a high-pace energetic environment; Credit Union and/or training experience is highly preferred.
Responsibilities:
Serve as a learning management system consultant/trainer for internal and external audiences and as account manager for credit unions in assigned territory.
Develop and present training of CUNA's online learning system processes, procedures, system features and benefits in face-to-face or virtual (live or recorded) formats; help credit unions understand how the system can enhance their training programs.
Provide one-on-one system overview/consultation to credit unions as requested by credit union, Sales staff or Manager. Can negotiate pricing for online training packages up to $10,000-$15,000 when appropriate.
Provide call center support for clients, as part of a six person team.
Write/edit FAQ, support documents for internal and external audiences; review web pages related to training site and revise/update as needed. Write/deliver monthly updates to CPD Online credit union administrators.
Responsible for providing Level 1 and Level II technical support for external clients, troubleshooting issues and tracking them to resolution; when system is not running efficiently, act to correct working with outside vendors/manager/IT as needed to bring issues to a close.
Initiate and respond to written and verbal communications form internal and external audiences to clarify processes and procedures, administrative duties, future program plan, and an unlimited variety of other issues needing follow-up.
Take feedback from students and trainers; analyze as necessary to determine possible recommended changes in system functionality; track for reference.
Assist/serve as backup when necessary to learning management and association management system back-end administration
Perform other duties as assigned
Qualifications:
Degree preferred or equivalent years of education and related experience in system administration/management, education/training, client support, process management, and contract entry.
Experience working with web-based Learning Management Systems, and/or other technology applications preferred.
Strong presentation/training/consulting skills; strong analytical, oral and written communication skills; strong customer service skills.
Ability to resolve client issues related to online education and provide proper guidance on how the system can benefit the client's training program.
Strong project management skills; ability to handle multiple tasks/projects under tight deadlines; ability to work well under pressure.
Must have good organizational and prioritization skills; demonstrated multi-tasking ability with overlapping complicated procedures/processes.
Strong interpersonal skills; ability to work independently with minimal supervision; team oriented.
Strong computer skills, proficient in Word, PowerPoint and Microsoft Outlook; advanced in Excel; experience working with databases preferred.
Internal Grade: LN
We have a knack for matching talent with culture and culture with talent. It's something that comes with open, honest communication—a skill we've honed through years of sharing knowledge and building connections within our communities. We do this because we believe the well-being of you and everyone else is more than professional. It's personal.
Learn more about how we can help fulfill your needs.