Manager of Conference & Meetings Experiences
| | |
| --- | --- |
| | Madison, WI |
| | Direct Hire - Full Time |
| | First Shift |
| | bh_3266 |
| | |
| --- | --- |
| | Competitive |
| | Non-Profit |
| | 8/9/2019 |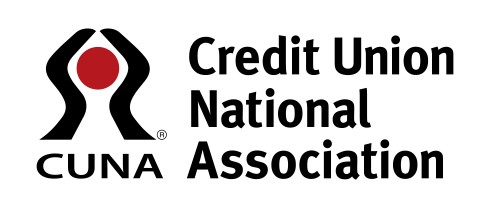 Credit Union National Association is recruiting for a Manager of Conference & Meetings Experiences via QTI Executive & Professional Search.
Credit Union National Association is excited to announce an opening for a Manager of Conferences & Meetings Experiences to oversee all meetings and events including the delegation of specific program assignments. The ideal candidate will have strong leadership abilities, with proven ability to manage others, a strategic focus to fulfill the initiatives of the department as well as working cross-functionally within the organization.
Responsibilities:
Project management, budget development, contract negotiations and on-site implementation for approximately 15 meetings and conferences.
Responsible for negotiating and contracting 15 plus conferences and meetings assigned. Collaborate with internal and external partners to create conferences and meetings which meet all goals, objectives and are aligned with CUNA Core Values. Specific duties include researching multiple meeting sites, coordinating the site selection process with site selection partner, negotiating and preparing all hotel/AV/DMC contracts, processing invoices/resolve discrepancies as needed, confirming all meeting details with internal departments and preparing event specification details for hotel including direct bill application, rooming lists, food and beverage requirements, applicable tour programs, transportation and shuttle needs. Responsible for re-opening negotiations with suppliers/site selection partner to reduce and/or eliminate costly penalties.
Closely monitor all deadlines and room blocks. Re-book meetings as requested by end-user department, modify room blocks and meeting space as needed. Prepare appropriate contract addendums as needed. Negotiate with hotels as appropriate with respect to attrition penalties, etc.
Develop and foster relationships with hotel partners to ensure CUNA's best interests are served at the property level.
Ability to collaborate strategically with internal customers and external partners to develop a high-level of service delivery at the property level.
Track historical information for future meetings. Analyze hotel invoices and resolve discrepancies as needed. Summarize and distribute information to internal departments. Conduct pre-meeting site visits for selected conferences and meetings as needed. Travel to national meetings and other conferences as required.
Adhere to department SOP (Standard Operating Procedures)
Perform pre and on-site duties as requested at CUNA's annual conference
Conduct pre-meeting site visits for selected meetings as needed.
Provide leadership and strategic thinking to address complicated issues and promote a strong team approach within the department. Review of current processes with an eye on improving processes, quality and service for the internal customer and the attendee.
Other duties as assigned.
Qualifications:
5 years meeting planning experience working in the corporate or association markets.

Preference of 1 to 2 years tradeshow floor management, working with and managing a tradeshow decorator

Managing RFP's, negotiating contracts and partner relationships

Experience developing budgets with financial management experience

Certified Meeting Professional CMP Designation preferred

Previous experience with database reporting

Ability to prioritize and problem solve day-to-day as well as at meetings and conferences

Proficient with Microsoft Office Suite, with a solid understanding of Excel

Ability to travel to national meetings and conferences as required
Internal job grade 11M
We have a knack for matching talent with culture and culture with talent. It's something that comes with open, honest communication—a skill we've honed through years of sharing knowledge and building connections within our communities. We do this because we believe the well-being of you and everyone else is more than professional. It's personal.
Learn more about how we can help fulfill your needs.