Manager of Learning Event Operations
Madison, WI

Direct Hire - Full Time

First Shift

bh_3442

Competitive

Other

1/30/2020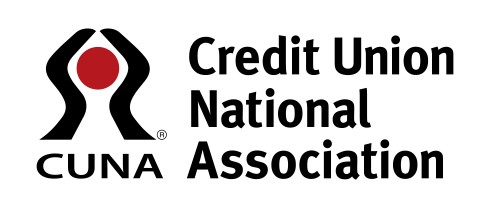 Credit Union National Association is recruiting for a Manager of Learning Event Operations via QTI Executive & Professional Search.
Credit Union National Association is excited to announce an opening for a Manager of Learning Event Operations. The leader in this role is accountable for overseeing the production and on-site coordination of CUNA's learning events programs. This includes direct leadership, management and coaching of the learning event coordinators. A successful candidate brings educational program (both face to face and virtual/web-based) and proven. project management experience and is passionate about mentoring and development a team through excellent communication and leadership skills.
Responsibilities:
Responsible for the scheduling, production, operational oversight, implementation, and evaluation of our face to face and e-learning programs/events. This includes ensuring that related processes and procedures are created, adhered to and continuously improved/updated.
Travel to – and lead – various educational programs, schools & conferences which can include – though not limited to – student registration coordination, student orientation activities, instructor/faculty introductions, facilitating student attendee discussions, among other
Support instructors in standardizing, updating, and modifying content and learning activities, as appropriate – and generally for designated programs
Manage/triage any on-site issue and challenge as a representative of CUNA
Supervise a team of four Learning Event Program Coordinators and provide coaching and mentoring.
Drive all other element of learning event program success through customer service, CUNA course credential management (through both the American Council on Education (ACE) and the National Association of State Boards (NASBA).
Partner with cross-functional teams to ensure learning event success: working specifically with internal teams including marketing (for collateral/marketing efforts), conference & meeting experience (for on-site needs, logistics, and other aspects of the learning environment), and member experience
Accountable for learning event budget/expense management, managing expenses to established budget; may partner with IDM's in setting budget, as requested. Continually monitor the expense process and participate in department and budget planning.
Qualifications:
BA/BS degree in Education, Business Administration, or related, or the equivalent work experience.
Success and effectiveness coordinating and leading face-to-face, and/or online, adult learning and educational programs, generally acquired with at least three (3) to five (5) years of related experience
Demonstrated budget/financial management and overall financial acumen, gained with at least two (2) years of direct budget management experience
Prior experience that demonstrates an ability to lead and coach a team – and lead and coach cross-functionally throughout an organization (without direct reporting structure), generally acquired with at least two (2)+ years of experience in a direct supervisory/management capacity
Must be able to produce annual goals/objectives, business plans, and budgets. This includes setting own personal goals, those of the direct report team, and active contribution to departmental/team goals and objectives. Is a self-driven leader who drives fulfillment of those goals and does so within budget and time requirements.
This leader brings their style as a direct leader of people, providing day-to-day guidance and coaching. The individual in this role also establishes effective relationships and guides and manages others with indirect reporting relationships.
Demonstrated excellence in public speaking, writing, communication and leadership skills
Demonstrated success developing and managing relationships internally in an organization, leading to strong working relationships at all levels of the organization.
Other proven skills and experience such as project management, sound decision-making, innovation, and general leadership initiatives are essential for success in this role.
The leader in this role will be fluent in the various office technologies. Experience and exposure to multi-media software, synchronous software and equipment – or the demonstrated ability to quickly learn this type of technology is required.
Internal job grade: 10m