eLearning Project Manager
Madison, WI

Direct Hire - Full Time

First Shift

bh_3375

Competitive

Other

12/4/2019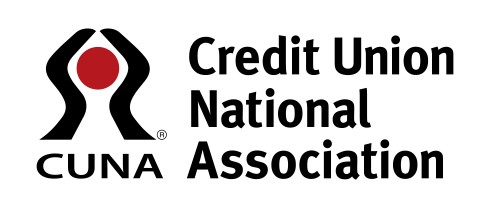 Credit Union National Association is recruiting for a eLearning Project Manager via QTI Executive & Professional Search.
Credit Union National Association is excited to announce an opening for a MeLearning Project Manager. A successful candidate will be a creative leader who encourages and promotes future thinking and isn't afraid to be bold in sharing ideas and different/new approaches. Project management experience is required with strong organization, prioritization and communication skills that drive the success of projects through the entire project lifecycle.
Responsibilities:
Responsible for all aspects of project management of online course development projects. Includes but is not limited to production schedule creation, budgeting and asset allocation, course testing and implementation into the learning management system, identification of new course titles, creation of course roadmaps and coordination with all levels of production team.
Responsible for managing external online content element creation professionals and subject matter experts. This includes investigating, contacting and selecting high quality professionals to create content or serve as subject matter experts. Owns the negotiation of rates based on yearly budget, contract creation and execution, and management of content creation professionals according to the terms of the contracts.
Accountable for responding to member feedback, corrections, updates and bug fixes to all CPD Online content elements based on established Service Level Agreements.
Responsible for performing testing and troubleshooting of content elements.
Responsible for maintaining expertise in online course project management and content curation techniques and incorporating that into current products or the creation of new products and programs.
Conducting on-going research & development of course authoring techniques, reviewing curriculum both inside & outside of the credit union industry, attending yearly training, staying current on CUNA initiatives, as well as industry related developments.
Qualifications:
Prior work experience that demonstrates success as a project manager in adult education programming – including fiscal/budgetary management, curriculum design and development, evaluation, as well as electronic delivery of educational programs, and people/team leadership. Likely attained with at least five (5) years of related experience, which includes 2-3 years adult learning and online training experience and 2-3 years of experience in instructional design & delivery of online training.
Bachelor's Degree required - Project Management, Adult Education, Instructional Design, Business or related field.
Additional education or certification in Project Management is desirable.
Strong organization, prioritization and communication skills that drive the success of projects through the entire project lifecycle. Must be comfortable with changing direction and aggressive budgetary goals.
Must have highly effective interpersonal skills, including the ability to manage multiple relationships among internal and external contacts.
Internal job grade: 10m