Marketing Specialist
| | |
| --- | --- |
| | Madison, WI |
| | Direct Hire - Full Time |
| | First Shift |
| | bh_3184 |
| | |
| --- | --- |
| | Competitive |
| | Marketing |
| | 5/21/2019 |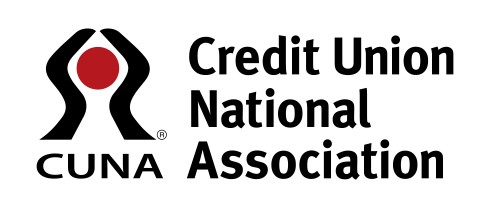 Credit Union National Association is recruiting for a Marketing Specialist via QTI Executive & Professional Search.
Credit Union National Association is excited to announce an opening for a Marketing Specialist. The Marketing Specialist will play an integral part in the development and execution of effective marketing strategies, assist with project development & analyze the effectiveness of each project, and generate lists for target markets. The ideal candidate will have strong writing & communication abilities, as well as an understanding of compliance, risk management and technology platform focused marketing. This is an exciting opportunity to join a booming team!
Responsibilities:
Coordinate and implement communications, marketing, and advertising plans for internal, league, credit union and member customers that will support established strategic goals.
Participate in identifying needs, objectives, and target audiences with product managers and communications managers.
Coordinate and implement design, production, and distribution of print materials for all marketing projects; including planning one's own workload to achieve and ensure the project is completed on time and within budget.
Provide direction on projects, ensure quality and accuracy of marketing activities with outside ad agency.
Develop, implement and use effectiveness measures and analysis to capture and record results from each marketing initiative.
Analyze projects and recommend promotional solutions to product managers for communication projects that are standalone (not part of a larger, strategic campaign.)
Develop, implement, and monitor marketing quality control procedures and standards used in the creation and distribution of CUNA's marketing initiatives.
Create lists for target markets for direct mail campaigns and emails.
Identify segments based on criteria provided using different sources such as Wynstar, Brio, NCUA data, Access software, and deduping software.
Create and maintain informational reports on credit unions and staff within CUs to advise co-workers with making more sophisticated target market choices.
Qualifications:
Bachelor's Degree in Marketing, Communications, Business, or Public Relations required.
Minimum of 1-3 years' experience in related role. Prior experience in a marketing department or advertising agency as an assistant account executive, or account coordinator a plus.
Strong writing and communication abilities highly preferred.
Ability to establish and manage timelines, along with overall project management experience, would be considered advantageous.
Ability to handle multiple projects in a fast paced and tight timeline driven department required.
Understanding of budget, financial concepts and project management helpful.
Internal job grade: KN
We have a knack for matching talent with culture and culture with talent. It's something that comes with open, honest communication—a skill we've honed through years of sharing knowledge and building connections within our communities. We do this because we believe the well-being of you and everyone else is more than professional. It's personal.
Learn more about how we can help fulfill your needs.