Meeting Planner
Madison, WI

Direct Hire - Full Time

First Shift

bh_3406

Competitive

Other

1/6/2020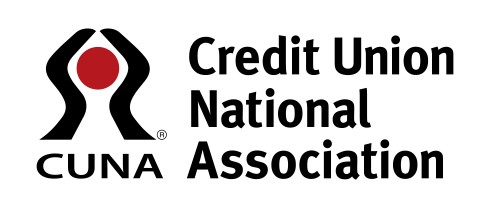 Credit Union National Association is recruiting for a Meeting Planner via
QTI Executive & Professional Search
Credit Union National Association is excited to announce an opening for a Meeting Planner. The Meeting Planner will be responsible for full life-cycle meeting management of approximately 10 local face-to-face programs annually as well as support the team with some administrative functions. A successful candidate will have meeting/event planning experience, be detail-oriented, and have a passion for learning and growing.
Responsibilities:
Meeting Planning for small, local (Madison, Wis) meetings & events.
Strategically place approximately ten (10) face-to-face programs for CUNA on an annual basis. Meetings are generally local (to Madison, Wis) with 50 attendees or less each
Accountable for the full life-cycle of meeting management from conducting strategy meetings with internal clients, to reviewing attendance numbers, program expense and other budgeted items, demographics, geographical preferences, dates and review any internal and external program conflicts.
Prepare and distribute program RFP's to housing partner and collaborate on location, venues, arrival/departure patterns, off-site venue options, etc. to insure the best value for CUNA and best experience for attendees.
Review bids from venues and service providers/work in tandem with CUNA's sourcing agent of record/vet hotels/venues to ensure that they meet the client's requirements (space, location, budget, etc.)
Coordinate event services that may include managing guest room blocks/internal staff rooming lists, rooming list audits, preparing BEO's, preparing meeting resumes, direct bill applications, process and audit all provider invoices in a timely manner.
Provide on-site logistic assistance and/or remotely monitor on-site event activities (when not on site) to ensure the client (internal and external) and event attendees are satisfied
Contracting point of contact and liaison between the rest of the Conference & Meetings department and CUNA Legal. Coordinate the contract process between Meeting Managers and Legal.
Meeting support of CUNA's large, signature events (GAC and ACUC).
Qualifications:
Prior experience in meeting/event planning, including an understanding of meeting elements and contracting, generally acquired with at least two (2) to three (3) years of related experience.
High School Diploma (or equivalent) is required; supplemental education, training (including educational conferences) or certification in hospitality or meeting management is highly desired.
Basic hotel contract knowledge (eg: room space, location assessment, etc.)
Business and budget acumen
Project / process management
Ability to navigate various levels of the organization
Internal job grade: 8m