Market Intelligence Business Partner
| | |
| --- | --- |
| | Washington, DC |
| | Direct Hire - Full Time |
| | First Shift |
| | bh_3179 |
| | |
| --- | --- |
| | Competitive |
| | Non-Profit |
| | 5/24/2019 |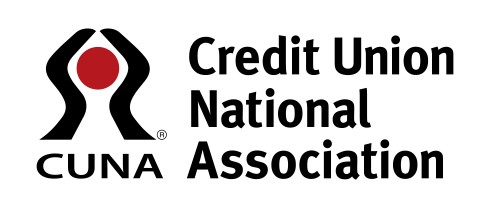 Credit Union National Association is recruiting for a Market Intelligence Business Partner via QTI Executive & Professional Search.
Credit Union National Association is excited to announce an opening for a Market Intelligence Business Partner supporting our Advocacy Business Unit. The Market Intelligence Business Partner will be responsible for helping drive the development of the market intelligence function and its relevancy while advocating and ensuring that insights are at the center of all decision-making processes and leveraged across the organization for maximum impact. A successful candidate will be future focused, results oriented, and can creatively and strategically problem solve.
Responsibilities:
Develops, executes, and presents intelligence plans and insights.

Conducts all types and aspects of market intelligence, including quantitative, qualitative, primary, secondary, internal, competitive, and predictive to support strategic decisions.

Integrates and links various sources of insights.

Develops key metrics to support organizational and departmental strategic goals.

Presents and communicates intelligence plans and actionable insights that influence strategy and performance to both technical and non-technical audiences.

Tells the story of the data and insights by utilizing visualization tools including PowerPoint, dashboards, and others to aid in understanding.

Drives reporting improvement by automating where possible, refining metrics, and building new reports.

Stays current on trends in gathering intelligence to ensure the best framework given strategic objectives, resources, and constraints.

Develops deep and holistic understanding of the organization's strategic objectives and develops complex and holistic intelligence plans to meet the strategic objectives of the Advocacy Business Unit.

Able to leverage disparate and deep organizational, industry, and professional intelligence to anticipate threats and opportunities, challenge status quo, and push past ambiguity.

Influences others, including members of leadership team, in decision-making which impacts the organization's long-term success.

Continuously improves the effectiveness and efficiency of the Market Intelligence team's intelligence methodologies, processes, deliverables, and metrics.
Qualifications:
Bachelor's Degree in Business Administration, Statistics, Market Research or related, required; Master's degree strongly preferred.

Previous work experience as an intelligence business partner with demonstrated success as a strategic leader. Likely attained with at least five (5) years of direct and related market research and market intelligence experience. Demonstrated effectiveness as a leader of people, likely gained with at least one (1) year of formal people management and development.

Background in providing intelligence for political advocacy, including polling and grassroots experience required.
Internal job grade: 12
We have a knack for matching talent with culture and culture with talent. It's something that comes with open, honest communication—a skill we've honed through years of sharing knowledge and building connections within our communities. We do this because we believe the well-being of you and everyone else is more than professional. It's personal.
Learn more about how we can help fulfill your needs.