Senior Federal Compliance Counsel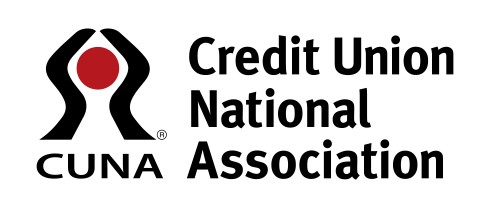 Credit Union National Association is recruiting for a Senior Federal Compliance Counsel in partnership with QTI Executive & Professional Search.
Credit Union National Association is excited to announce an opening for a Senior Federal Compliance Counsel. The position of Senior Federal Compliance Counsel reports directly to CUNA's Chief Compliance Officer and plays a key role in fostering service excellence by providing trustworthy compliance information, education and training to our credit union members. The Senior Federal Compliance Counsel supports our members by translating federal regulations, and addressing implementation and operational issues with those regulations. Successful candidates will have membership in good standing in a state or DC bar association, and previous professional success working at a financial regulatory agency or financial institution, providing legal advice involving financial laws and regulations, which is likely attained with a minimum of six to eight years of related experience.
Willing to considering candidates outside of the Madison, WI or Washington, DC areas.
Responsibilities:
Analyze and report on regulatory, compliance and legal issues; develop and maintain subject matter expertise in assigned areas and take a lead role in tracking and reporting on all developments in those areas. Lending regulatory knowledge required (RESPA, TILA, HMDA)
Work closely with the Center for Professional Development (CPD) to maintain and expand CUNA's educational compliance resources. To include:

Suggesting sessions, helping to find speakers and speaking at CUNA's compliance schools and educational conferences; doing webinars; reviewing content and curriculum involving compliance issues for accuracy and timeliness work closely with CPD to monitor and suggest improvements/amendments to Regulatory Compliance School, Consumer & Residential Mortgage Lending School curriculums, as well as the CUCE certification program and related products.

Work closely with the Advocacy Department to identify compliance problems impacting credit union operations and suggest regulatory and legislative solutions.
Work closely with CUNA's Chief Compliance Officer and Chief Products & Services Officer to collaborate/work with CUNA Mutual Group on a variety of long-term projects to strengthen the content and delivery of compliance education and training from both a regulatory and operational perspective.
Identify and help to resolve compliance and examination issues for credit unions.
Speak at league-sponsored and other credit union-organizations' compliance programs.
Qualifications:
Membership in a state or DC bar association required.
A minimum of 6 - 8 years of experience working at a financial regulatory agency or financial institution or providing legal advice involving financial laws and regulations.
Comprehensive knowledge of ever-changing federal laws, regulations, guidelines, interpretive rulings and policy statements, federal bylaws, legal opinions, and court rulings impacting credit unions.
Understanding of federal examination standards, examiner questionnaires, call report filings, Letters to Credit Unions and other documents of regulatory oversight impacting credit union operations.
Proven analytical and written skills to translate complex legal information into plain English so that credit unions can understand what actions they must take in order to comply with federal regulations and other federal mandates.
Superior oral communications skills to speak at in-person CUNA and league programs, as well as participate in webinars and do video recordings. This skill set includes being able to translate complex material into a readily understood presentation and to anticipate and answer questions with confidence from audience members.
Internal Job Grade: 194
We have a knack for matching talent with culture and culture with talent. It's something that comes with open, honest communication—a skill we've honed through years of sharing knowledge and building connections within our communities. We do this because we believe the well-being of you and everyone else is more than professional. It's personal.
Learn more about how we can help fulfill your needs.