Senior Financial Analyst
| | |
| --- | --- |
| | Madison, WI |
| | Direct Hire - Full Time |
| | First Shift |
| | bh_2755 |
| | |
| --- | --- |
| | Competitive |
| | Accounting |
| | 7/16/2018 |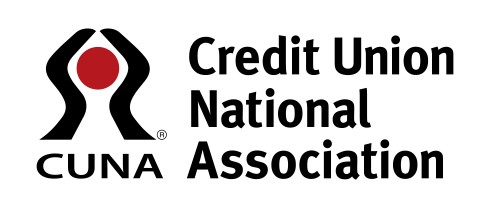 Credit Union National Association is recruiting for a Senior Financial Analyst in partnership with QTI Executive & Professional Search.
Credit Union National Association is excited to announce an opening for a Senior Financial Analyst! If you are seeking a collaborative environment and opportunity to serve as the financial partner and adviser to business units and their leaders, this role is for you! A successful candidate will have demonstrated success throughout their career performing major accounting functions and have demonstrated success guiding and providing financial recommendations to a business or business unit, likely gained with at least five years of related experience. Bring your passion and join us in our purpose as a champion for the credit union movement!
Willing to considering candidates in either Madison, WI or Washington, DC areas.
Responsibilities:
In coordination with the Controller, this position serves as the financial Support liaison for various aligned CUNA departments and affiliates, located in both DC and in Madison.
Prepare journal entries, adjusting entries and reconciliation tasks for the aligned departments and affiliates.
Review financial statements with departments to identify and explain changes from the budget, as needed. Ensures transactions are recorded in compliance with generally accepted accounting principles.
Advise and assist departments with their annual budgets and monthly forecasts/projections.
Provide financial analysis for CUNA departments and affiliated entities, as needed. Research and resolve all staff inquiries related to payments or financial activity.
Attends to internal controls, especially management review and approval prior to completing payments.
Review and approve accounts payable and travel expense reports for all departments, affiliates, or entities for which this individual is aligned as the financial support liaison
Provides support for the annual audit process including preparing schedules and account reconciliations requested by external auditors and the preparation of IRS Form 990 for the affiliates.
Responsible for timely and accurate compilation of monthly statements of activities and balance sheets. Prepare the accompanying narratives and graphs for distribution to Management and Boards. Provide updates on investment portfolio performance.
Works collaboratively with members of the Finance team to develop and propose more efficient processes and use of resources while maintaining effective internal control environment.
Designs and implements internal control procedures associated with entities, departments and processes overseen.
Qualifications:
Bachelor's Degree in Accounting or Business Administration required.
Master's Degree in Accounting and/or Certified Public Accounting licensure required.
Extensive knowledge of generally accepted accounting principles and practices, specifically as it relates to non-profit organizations. Includes cash flow projections, financial analysis, and a strong understanding and working knowledge of accounting systems (including Microsoft Great Plains, Management Reporter, and Concur. Exercises fiscal responsibility in all aspects of the position.
Technology savvy; knowledge of integrated accounting and financial management, reporting, and budgeting systems.
Strong organizational and analytical skills; high productivity; ability to manage multiple priorities.
Exhibits appropriate leadership toward and works cooperatively and diplomatically with all departments for which this position is responsible for supporting. Collaborate with colleagues to ensure the best sharing of ideas, expertise and knowledge.
Develops effective working relationships so as to interact with multiple internal and external constituents.
Internal job grade: 190
M1
We have a knack for matching talent with culture and culture with talent. It's something that comes with open, honest communication—a skill we've honed through years of sharing knowledge and building connections within our communities. We do this because we believe the well-being of you and everyone else is more than professional. It's personal.
Learn more about how we can help fulfill your needs.