Social and Digital Media Strategist
| | |
| --- | --- |
| | Washington, DC |
| | Direct Hire - Full Time |
| | First Shift |
| | bh_3074 |
| | |
| --- | --- |
| | Competitive |
| | Other |
| | 2/27/2019 |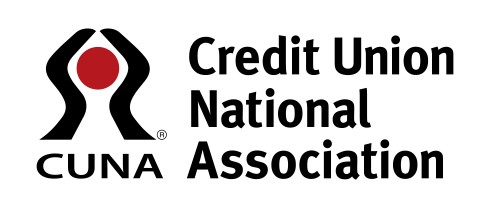 Credit Union National Association is recruiting for a Social and Digital Media Strategist via
QTI Executive & Professional Search.
Credit Union National Association is excited to announce an opening for a Social and Digital Media Strategist. The Social and Digital Media Strategist is a key member to the Awareness team – which is responsible for developing an ongoing, category-level campaign to create and sustain top-of-mind consumer awareness and belief in credit unions as the best choice in financial services. The individual in this role has a strong understanding of social media and consumer behavior.
Responsibilities:
Lead strategy development for the campaign's consumer-facing social media channels and corresponding success metrics.
Partner with consultants to develop and implement social media content related to the initiative.
Run the CMS platform for the campaign's website.
Manage paid media budgets and contracting, working closely with vendors, consultants and internal stakeholders.
Manage the digital success metrics reporting system for paid and social media.
Lead the orientation process for new participating credit unions joining the Initiative.
Develop and maintain presentation materials for program leadership, build and maintain a campaign calendar, facilitating the strategic planning process among participants and the consulting team.
Qualifications:
Bachelor's Degree in a related field required; or equivalent experience in lieu of degree.
Demonstrated working knowledge of and proven success working in campaigns, marketing or branding efforts. Experience launching new complex programs and gaining support is preferred, likely attained with at least five (5) to ten (10) years related experience.
Individuals with a marketing/advertising/branding background.
Knowledge of consumer financial services Working knowledge of the science of digital advertising.
Demonstrated skills with the Microsoft Office Suite, specifically Microsoft Excel and PowerPoint.
Must be deadline-oriented, maintaining precision and accuracy with multiple tasks with overlapping deadlines. Best in Class organizational skills, strong written and verbal communication skills.
Internal job grade: 10
We have a knack for matching talent with culture and culture with talent. It's something that comes with open, honest communication—a skill we've honed through years of sharing knowledge and building connections within our communities. We do this because we believe the well-being of you and everyone else is more than professional. It's personal.
Learn more about how we can help fulfill your needs.