Social Media Strategy Manager
| | |
| --- | --- |
| | Washington, DC |
| | Direct Hire - Full Time |
| | First Shift |
| | bh_3322 |
| | |
| --- | --- |
| | Competitive |
| | Other |
| | 10/2/2019 |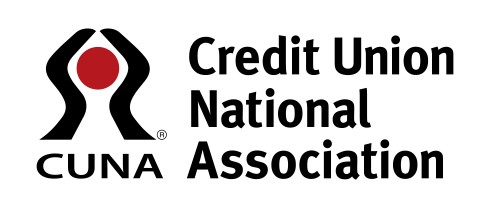 Credit Union National Association is seeking an experienced, creative Social Media Strategy Manager to join the organization. A successful candidate will be responsible for leading the development of robust, integrated social media strategies. This is an exciting opportunity to bring innovation, leadership, creativity and strategy to CUNA's overall social media efforts.
Responsibilities:
Brings leadership and strategy to CUNA's overall social media efforts.
Leads a cross-functional team, including Advocacy and Marketing, of those responsible for components of the social media activity.
Works collaboratively with others to ensure execution of strategy and tactics with the goal of raising CUNA and credit unions' voice to advance industry objectives.
Craft creative content and help direct visual strategy optimized for different social media platforms tailored to different audiences and opportunities.
Conducts social listening to inform social and broader media communications strategies.
Develops KPIs to measure effectiveness of social media strategy, content and tactics.
Regularly reports on performance and develops workflow recommendations that enables improvements, scales content creation and targets distribution strategies to key audiences.
Works across the enterprise as a social media subject matter expert and manages and/or consults with teams and top executives who are interested in social media to advance their individual social media profiles.
Provides counsel for how to strategically activate while also complying with standards and mitigating known risks.
Develops and maintains close/ongoing relationships with those in credit unions and allied organizations responsible for social media strategy.
Develops trainings and workshops for stakeholders on social media tactics.
Develops and manages a social media strategic planning calendar.
Plays a key role in helping set overall association communications strategy and goals.
Ability to clearly communicate complex issues in relatable terms to diverse key audiences to maximize engagement.
Qualifications:
Five or more years of experience in social media and communications (including outreach, response, special events, etc.) for a trade association, agency or corporation with two years or more in a leadership role.
Advocacy communications and Capitol Hill experience is a plus.
Ability to understand persona and have experience managing and advising executives.
Bachelor's degree in Journalism/Communications or related field preferred.
Demonstrated leadership ability in communications strategy with proven success in initiating and leading digital media campaigns.
Possesses a passion for digital media trends, best practices and how to bring the organization's strategy to the role.
Top-tier proficiency in social media strategy and tactics for short, mid and long-term projects.
Demonstrates initiative, creative thinking, positivity, professionalism and accountability. Strong verbal communication skills; familiarity with legislative and regulatory processes; understanding of financial issues.
Internal job grade: 10
We have a knack for matching talent with culture and culture with talent. It's something that comes with open, honest communication—a skill we've honed through years of sharing knowledge and building connections within our communities. We do this because we believe the well-being of you and everyone else is more than professional. It's personal.
Learn more about how we can help fulfill your needs.