Total Rewards Benefit Manager
| | |
| --- | --- |
| | Madison, WI |
| | Direct Hire - Full Time |
| | First Shift |
| | bh_3165 |
| | |
| --- | --- |
| | Competitive |
| | Human Resources |
| | 5/9/2019 |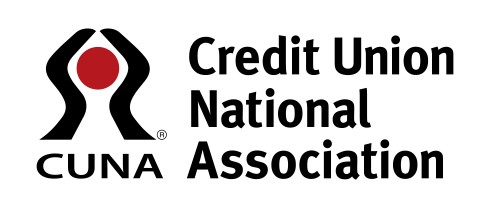 Credit Union National Association is recruiting for an Total Rewards Benefits Manager via QTI Executive & Professional Search.
Credit Union National Association is excited to announce an opening for a Total Rewards Benefits Manager. The leader in this role will make significant contributions to CUNA's Total Rewards Philosophy by ensuring that the organization's benefit offerings are uniquely competitive and flexible to meet the varying needs of our diverse employee population. Total reward and benefit professionals eager to create, design, implement and administer benefit and other reward programs – this opportunity is for you!
Responsibilities:
Bring your ideas, creativity, and drive to research and identify opportunities for new or enhanced offerings through CUNA's benefits and total rewards programs.
Cultivate a culture of transparency by ensuring that CUNA's total rewards practices and programs are clearly communicated and understood by employees. This means driving the benefit communication and education strategy and calendar, working closely with the Internal Communications Manager. Seek and share thought leadership on benefits topics, trends, and legislation within the HR Team and enterprise-wide as appropriate.
Own the overall CUNA benefit program management, from day-to-day benefit administration and monitoring plan performance to benefit broker relationship management, benefit plan compliance, reporting and more! Lead case management for all leaves of absence (FMLA and other) and disability-related time off.
Lead the HR Operations function which has oversight, and operational effectiveness accountability, for the HR transactions that span the employee lifecycle. Lead the two-person team that manages those transactions. The team also provides support to the broader HR team and CUNA employee population. Create a positive, efficiency-minded culture among the team through effective coaching, feedback, and role development.
Participate in the variety of other Total Rewards initiatives at CUNA which may include helping to drive and support the organization's compensation program initiatives, wellness program and employee engagement/recognition initiatives.
Qualifications:
Your bachelor's degree in business, human resources, or a related field, combined with your proven understanding of benefit plan guidelines, rules, and regulations (likely attained with five (5) years of related experience) is a solid start!
Combine that with your passion for benefits and total rewards, and your inquisitive nature to drive process efficiency and seek out unique benefit program considerations. We can't wait to hear how you've done so throughout your career.
You have a solid working knowledge of creating, developing, designing, and implementing benefit programs. You'll continue to grow these competencies as you drive and make benefit-related decisions and recommendations.
If you have had prior experience contributing to the compensation program of an organization, great! You'll deepen this experience in this total rewards role.
We're looking for your proven leadership, mentorship, coaching, and performance management of an individual or small team – show us how you'll establish a positive, efficiency-seeking team culture.
Other highly desired experiences and competencies include understanding of employee benefits in a not-for-profit and union environment, deep experience working with various HRIS and benefit broker and carrier platforms, and fluency utilizing Microsoft Excel.
Individuals who hold their CEBS (Certified employee Benefit Professional) or CBP (Certified Benefits Professional) – or those who are interested in pursuing such certification – is strongly preferred.
Internal job grade: 11m
We have a knack for matching talent with culture and culture with talent. It's something that comes with open, honest communication—a skill we've honed through years of sharing knowledge and building connections within our communities. We do this because we believe the well-being of you and everyone else is more than professional. It's personal.
Learn more about how we can help fulfill your needs.