UX/UI Researcher and Designer
| | |
| --- | --- |
| | Madison, WI |
| | Direct Hire - Full Time |
| | First Shift |
| | bh_2882 |
| | |
| --- | --- |
| | Competitive |
| | Information Technology |
| | 10/1/2018 |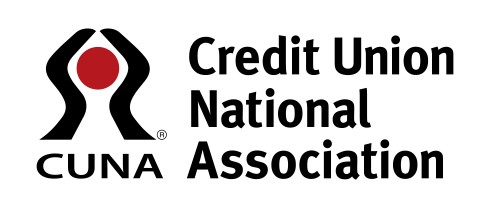 Credit Union National Association is recruiting for a User Experience/Interface (UX/UI) Researcher and Designer via QTI Executive & Professional Search.
Credit Union National Association is excited to announce an opening for a User Experience/Interface Researcher and Designer. This position is responsible for current UX/UI analysis, UX-based audience research, final design and the evolution of the company's UX/UI across digital channels. With a user-centric approach, the UX/UI Researcher and Designer will create and oversee usability testing of CUNA's digital properties, including identification of key user needs and goals, and create modern UX/UI solutions.
Responsibilities:
Work closely with cross functional teams including Digital, Design and IT to contribute and innovate UX/UI solutions for CUNA's digital platform
Execute all visual design stages from concept to final hand-off to development
Conceptualize original ideas that bring simplicity and user friendliness to complex design roadblocks; recommend UX/UI opportunities and improvements and oversee their implementation
Conduct usability testing research online and in the field to identify and fix potential user experience issues
Create test plans, run the testing (moderating), analyze results, conduct task-focused analysis, compile and present reports to stakeholders and the rest of the business
Create low- and medium-fidelity prototypes to test proposed experiences
Develop and maintain UX standards and best practices
Coordinate, conduct and moderate other UX research initiatives when needed
Qualifications:
Bachelor's degree in graphic design, computer science or equivalent work experience related to human-computer interaction design
5+ years of experience in a UX-based environment, including:

Development of interactive designs for web, web applications, mobile devices and other online platforms
Development of wireframes, storyboards, user flows, process flows, journey maps, personas, and site maps
Experience with user research platforms and methodologies

Strong working knowledge of HTML, CSS, Javascript, Adobe Creative Suite applications and associated design tools
Experience working with vendors and consulting firms (e.g. web development teams)
Strong professional skills in communication, collaboration, and the ability to influence stakeholders at all levels of the organization and serve as a UX/UI subject matter expert
Excellent project management skills including the ability to manage multiple priorities under tight deadlines
Outstanding presentation and oral and written communications skills
Comfort and willingness to work with colleagues in a variety of geographic locations
Internal job grade: 189
We have a knack for matching talent with culture and culture with talent. It's something that comes with open, honest communication—a skill we've honed through years of sharing knowledge and building connections within our communities. We do this because we believe the well-being of you and everyone else is more than professional. It's personal.
Learn more about how we can help fulfill your needs.