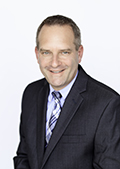 Jeff Dollar
Executive Search Director
QTI Executive and Professional Search
518.265.9352
Profile:
As an Executive Search Director, Jeff is responsible for delivering customized, innovative and consultative search solutions for senior strategic and niche talent on a global level across diverse market sectors. His focus includes cultivating and managing client relationships, leading internal research teams and guiding strategic and operational initiatives within the business unit.
Background: Jeff graduated from the State University of New York at Cortland with a Bachelor's in Health Science. Jeff has over 20 years search experience across retained, contingency, and consulting models. Drawing upon his diverse and unique skill set within the recruiting industry, he has successfully completed hundreds of knowledge expert technology assignments in addition to balancing senior leadership, sales, marketing, finance and operational projects within pharmaceutical/life sciences, healthcare, architecture & engineering design, alternative & renewable energy, electro-optical, semiconductor, software, medical device and other industrial engineering manufacturing environments.
Community Involvement: Jeff's community experience ranges from President, Coach (USSF National License) and Board Member of Albany Soccer Club to serving on Mater Christi School Board and participating in Leadership Tech Valley (Class of 2008) that continues to touch a variety of non-profit organizations across Upstate New York.
Fun Fact: Jeff was a college radio DJ, call-sign "Dollarman" on 90.5 WSUC Cortland, NY!
Specialties:
We have a knack for matching talent with culture and culture with talent. It's something that comes with open, honest communication—a skill we've honed through years of sharing knowledge and building connections within our communities. We do this because we believe the well-being of you and everyone else is more than professional. It's personal.
Learn more about how we can help fulfill your needs.