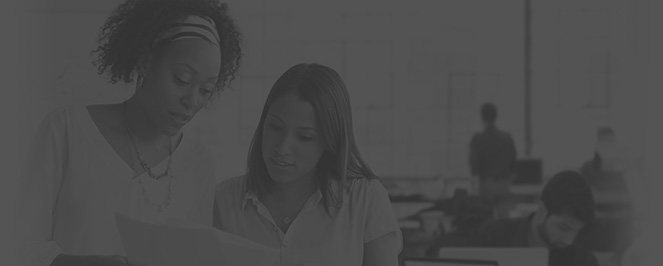 Candidate Assessments
You've worked hard to find the right candidate and are ready to make an offer but you want to make sure the candidate has the right skills for the job and fit in your organization. After all, the cost of a bad hire can range from 1-3 times the annual salary of that individual and can have impacts on employee morale, client relationships, employee turnover and more.
You can minimize the risk of a bad hire by partnering with QTI for your pre-employment candidate assessments. QTI offers three different assessment options each with its own unique offerings. The results of these assessment tests may be combined with traditional methods such as reference checks, interviews, and experiences in order to determine which candidate is best for the role and company.
Kenexa Assess
Designed to measure basic skills – key strokes per hour, words per minute, data entry, and Microsoft office testing

Offers a baseline comparison to evaluate candidates against each other and level of existing skill

Verifies that a candidate can perform the required skills and highlights any skills gap where additional training may be needed.
IT Assessments
Offers hiring managers with a non-technical background hiring assurance that the candidate has the required technical skills

Provides

for candidate comparison to go deeper into technology

Assesses a combination of technical skills and soft skills

Delivers an unbiased, straight forward, third party evaluation free of bias with age, gender, and ethnicity

Valid assessment with results provided within 24 hours
Hogan
Grounded in more than a century of science and backed by the largest and most complete pool of research in the industry, the Hogan assessments predict job performance by assessing normal personality, derailment characteristics, and core values.

Easy to administer and take by using its on-line platform

Three assessments each designed to uncover a candidate's strengths, weaknesses, values, and approach to problem solving
The Hogan Personality Inventory (HPI) describes normal or bright-side personality – qualities that describe how we relate to others when we are at our best. Whether your goal is to find the right hire or develop stronger leaders, assessing normal personality gives you valuable insight into how people work, how they lead, and how successful they will be.
The Hogan Development Survey (HDS) describes the dark side of personality – qualities that emerge in times of increased strain and can disrupt relationships, damage reputations, and derail peoples' chances of success. By assessing dark-side personality, you can recognize and mitigate performance risks before they become a problem.
The Motives, Values, Preferences Inventory (MVPI) describes personality from the inside – the core goals, values, drivers, and interests that determine what we desire and strive to attain. By assessing values, you can understand what motivates candidates to succeed, and in what type of position, job, and environment they will be the most productive.